DILG Ilocos Sur benchmarks Olongapo City's best practices on DRRM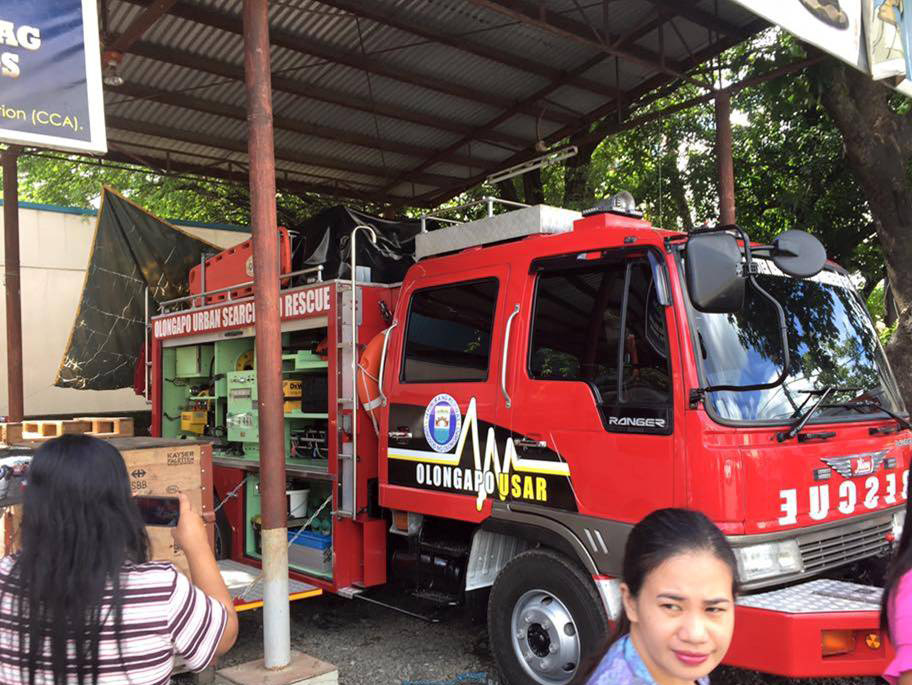 Personnel from DILG Ilocos Sur headed by Acting PD Agnes A. De Leon, CESE benchmarked Olongapo City's best practices on Disaster Risk Reduction and Management DRRM) during their visit on December 22, 2015.
The efforts of Olongapo City were recognized when the City was declared as nation's best in DRRM and was eventually installed in the National Hall of Fame for garnering the top prize of the Gawad Kalasag Awards for Excellence in disaster preparedness and management for three (3) consecutive years, from CY 2007-2009.
Mr. Angelito B. Layug, City DRRM Officer, explained that the City was categorized as a hazard-prone area because of its vulnerabilities to earthquakes, tsunamis, landslides, volcanic eruptions and floods. With these, the city is continuously in pursuit of establishing an effective rescue team equipped with well-trained personnel through attendance to various trainings and seminars here and abroad. The City Government also regularly adds and upgrades its supplies and equipment by making prudent use of their DRRM funds.
The presentation also highlighted the dedicated community partnership among barangay leaders and community members for effective community response. The CDRRMO staff answered all the queries of the DILG personnel and they were also given a chance to explore the DRRM office and their equipment. Acting PD De Leon hopes that through this activity, the personnel will be able to impart their learning to their respective LGUs to better improve their DRRM efforts and mechanisms.