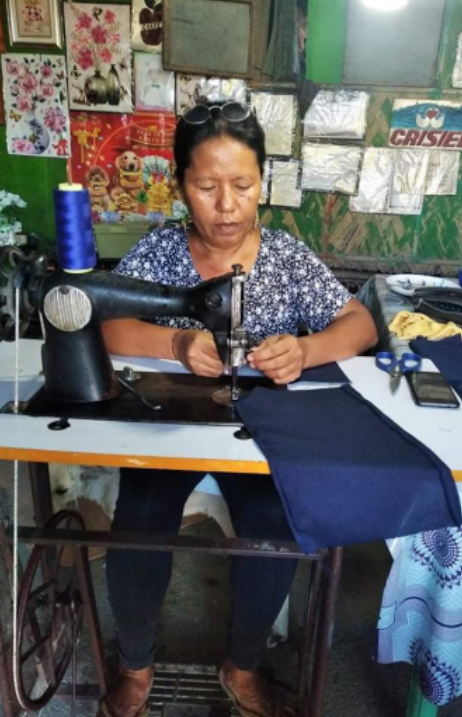 Women in the Time of COVID-19
The pandemic has created a critical stage shortage of face masks across the region and our frontliners are at high risk of exposing themselves to the virus.
Without the protection they need, their families and people around them will also be at risk. Anent this, the women of Barangay Centro Toma and Brgy. Ranao were given a source of livelihood by producing face masks for frontliners.
With the help from the beneficiaries of TESDA Tailoring Group, eighteen (18) women were also mobilized to produce face masks made from tailored cloth. On the onset of the implementation of the Enhanced Community Quarantine, it was foreseen that there will be a shortage of the protective gears particularly face masks so they began sewing for the frontliners. They were able to produce around 5,000 face masks while they are staying at home..