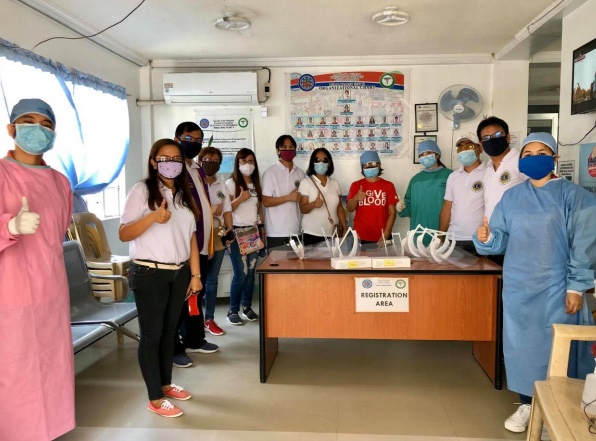 Medical and Dental Teleconsultation
Individuals with health conditions have higher risk of exposure or even infection to COVID-19. In response to this, the Rural Health Unit in the Municipality of Bayambang, Pangasinan launched its Medical and Dental Teleconsultation on the onset of the Enhanced Community Quarantine (ECQ) for Bayambangueños with urgent medical concerns and for those who are not able to go out and buy medicines. 5 Medical and Dental Teleconsultation LGU: Bayambang, Pangasinan HEALTH Aside from calls and text messages, Dr. Paz F. Vallo, Dr. Adrienne A. Estrada and the Rural Health Unit utilizes social media to provide free medical, maternal and dental consultation.
After giving diagnosis, doctors send needed medicines to the patient in coordination with Barangay Health Workers (BHWs). For patients to refrain from going outside, RHU staff also delivers medicines to their homes. Bayambangueños can send their medical concerns to the Facebook page of the Rural Health Unit of Bayambang or Rural Health Unit II – Bayambang during Mondays to Fridays from 8:00 AM to 5:00 PM. Aside from monitoring the health conditions of individuals, frontliners in the Municipality of Bayambang ensures that the health of its residents are also given priority at a crisis like this. The effort is believed to lessen the need of individuals with serious medical concerns in going out to purchase their medicines thus reducing their probability of exposure not only to COVID-19 but also to other diseases as well.