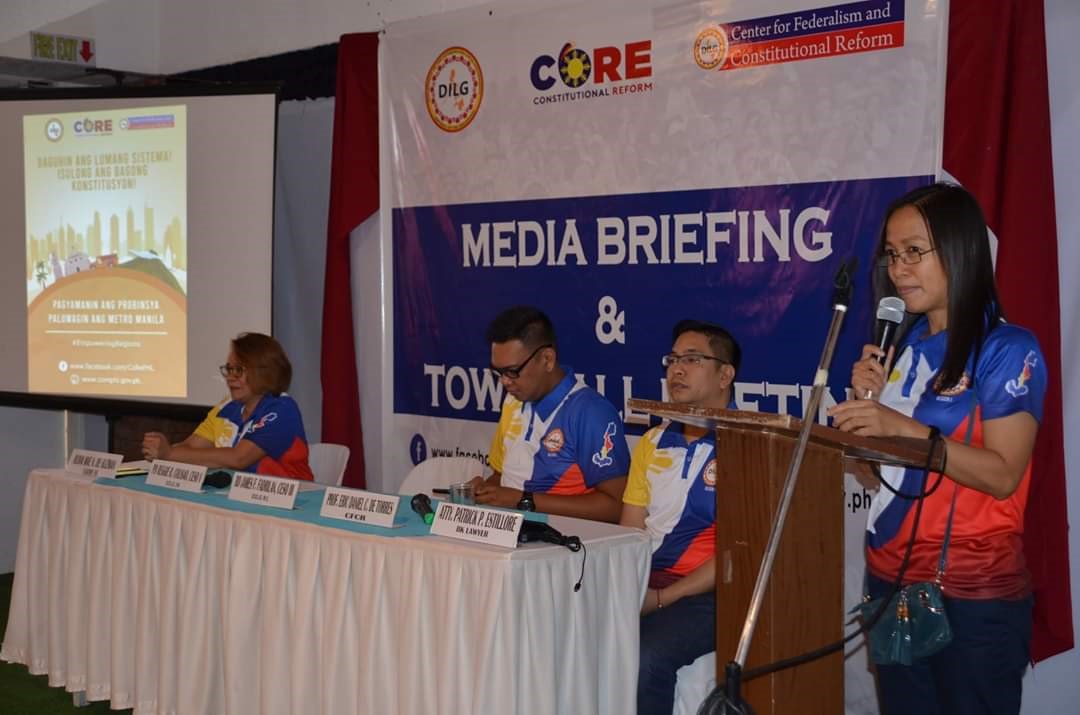 BALANGAYAN 2019 launched in the Province of Ilocos Norte
ILOCOS NORTE- The Media Briefing and Townhall Meeting, and CORE Convention Rally were successfully conducted on December 14-15, 2019 as part of the Balangayan 2019: The Constitutional Reform (CORE) Provincial Roadshow at the Palacio de Laoag and Centennial Arena respectively.
It was attended by various Barangay Officials, Local Officials and functionaries of different Local Government Units (LGUs), Academe, Civil Society Organizations, C/MLGOOs, Media and other institutions.
CORE Resource Speakers Prof. Eric de Torres (CFCR) from DILG- Central Office, LGOO VI Olivia Mae N. De Guzman and Atty. Patrick Estillore presented the four pillars of the campaign.
Balangayan 2019 is conducted to present to the people the proposed amendment to the constitution to elicit the support of the people. It also focuses on showcasing the government's effort on uplifting the lives and welfare of the people by means of informing them about various government projects.
The activity was spearheaded by DILG RO1 headed by RD James F. Fadrilan, CESO III, PD Reggie R. Colisao, CESO V of DILG Ilocos Norte with the support of other National Government Agencies and the Provincial Government of Ilocos Norte.
by: PRINCESS ELIZA C. CARANAY