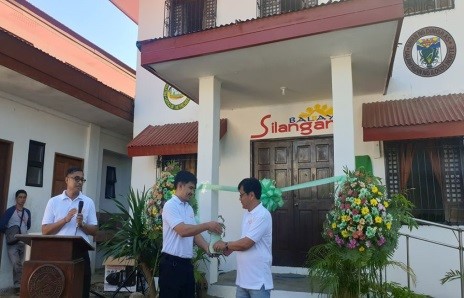 First Balay Silangan In the Province of Ilocos Norte Inaugurated in Dingras
Dingras, Ilocos Norte – The Local Government Unit (LGU) of Dingras, Ilocos Norte, under the leadership of Mayor Joefrey P. Saguid and Vice Mayor Erdio E. Valenzuela, spearheaded the inauguration ceremony of Ilocos Norte's first Balay Silangan on December 17, 2019.
In accordance to Dangerous Drugs Board Regulation No. 2 series of 2018 entitled "Balay Silangan – Guidelines for Community Involvement in Reforming Drug Offenders into Self–Sufficient and Law Abiding Members of Society" the LGU of Dingras established their very own Balay Silangan. The Balay Silangan will serve as short-term sanctuaries for drug offenders with the goal of reforming them into self-sufficient and law-abiding constituents of Dingras, Ilocos Norte. The LGU already implemented various program to combat the proliferation of illegal drugs which includes the Community-Based Rehabilitation Program (CBRP). Mayor Saguid expressed his sincere gratitude and acknowledged the support of different concerned stakeholders. The Mayor also recognized the invaluable assistance provided by the PDEA and DILG as Balay Silangan head implementer and secretariat respectively. He also emphasized that thru the dynamic interventions of MLGOO Sonny Arnold A. Pascual, barangays were able to comply with different barangay drug clearing requirements and also paved the way to the establishment of Balay Silangan which became as one of the LGU 's milestones.
The Inauguration Ceremony of the Ilocos Norte's first Balay Silangan was witnessed by PDEA Regional Director Bryan Babang, DILG Ilocos Norte Provincial Director Reggie R. Colisao and other representatives from different national agencies, provincial government, civil society organizations and faith-based institutions.
ANDREW M. UMALOS
Contributor