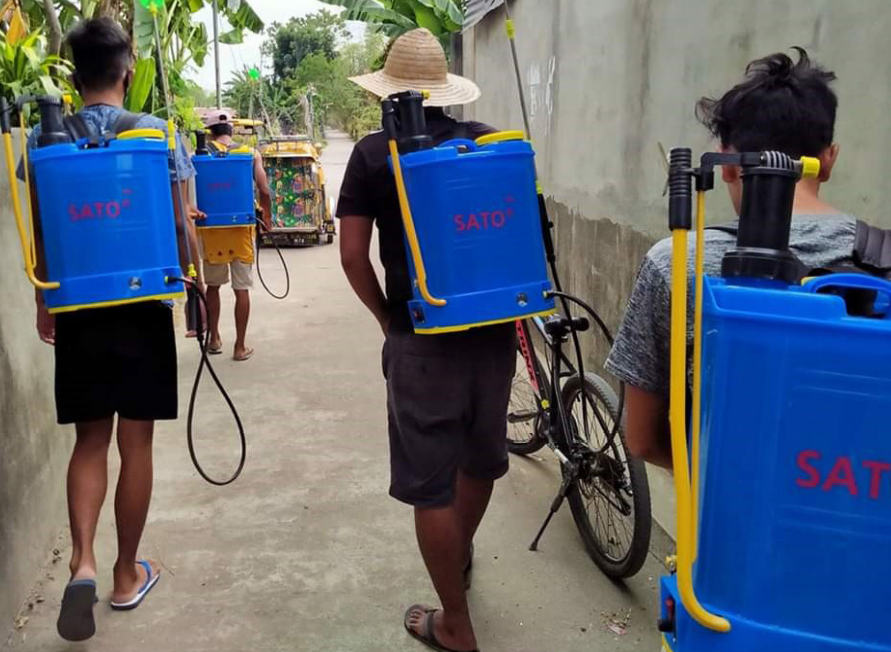 Corona Busters: Fighting the COVID-19 Through Community Disinfection
In order to abate the incidence of COVID-19 cases in the Municipality of Tagudin, Ilocos Sur, Mayor Roque S. Verzosa, Jr. ordered for the identification of COVID-19 busters in the different barangays. Armed with knapsack sprayers and face masks, volunteers and barangay officials dubbed as "Corona Busters" have been spraying and disinfecting every barangays to ensure elimination of the virus.
The Corona Busters religiously visit every household in the barangay to disinfect their surroundings and decontaminate possible sites for the virus. While doing this, they are also actively involved in information dissemination on proper hygiene and sanitation. Alcohols and disinfectants were likewise distributed to the households.