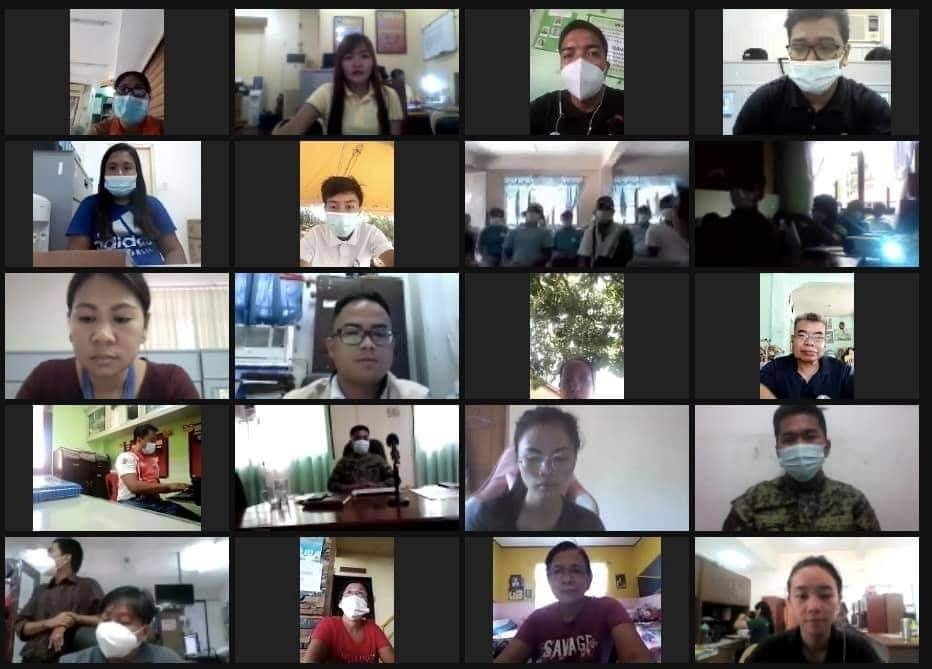 DILG Conducts NTF-ELCAC Barangay Levelling Session
Bantay, Ilocos Sur – The DILG-RO 1 led by RD James F. Fadrilan, CESO III spearheaded the conduct of the National Task Force, Joint Regional/Provincial Task Force to End Local Communists Armed Conflict (ELCAC) Barangay Levelling Session for Ilocos Sur on May 25, 2021 via zoom attended by about 2,000 Barangay Officials, IPMRs, CSOs of the 768 barangays.
The levelling session aims to revisit the various initiatives and undertakings by the JRTF in line with the EO 70 Whole-of-Nation and Convergence approach to address the root causes of insurgency and other armed conflict in the province by harmonizing the delivery of basic services and development packages facilitating inclusivity in active participation of all sectors in pursuit of the country's peace agenda.
National Security Adviser Sec. Hermogenes Esperon, Jr., in his message, gave assurance and made his call on the national agencies as members of the TF-ELCAC and the barangays to work as one to address the insurgency problems to pursue lasting peace and development. Gov. Ryan Luis V. Singson gave his inspirational message that his administration is doing its best in reaching out and implementing various programs and projects in response to the priority needs of the constituents, at the same time he expressed his gratitude to everyone as the Province was already declared free of armed groups.
For his part, IS-DILG PD Randy dela Rosa presented the outputs during the Regional Consultation for Peace and Development Program. Other participating agencies included: National Intelligence Coordinating Agency (NICA) who oriented the participants on the issues and problems on the operations of Communist Terror Group (CTG), Phil. Army (702nd IB & 81st IB) and IS-PNP for the updates on the peace and order situation in the province, NEDA, TESDA, NCIP, DOJ presented their significant accomplishments, programs, services and ways forward while the Provincial Government of Ilocos Sur thru the PSWDO presented the accomplishment of the PTF-ELCAC chaired by the Gov. Ryan Luis Singson. Philippine Information Agency RD Jenny Role served as moderator of the full day activity.
LGOO II Jaemee Erleen T. Espejo