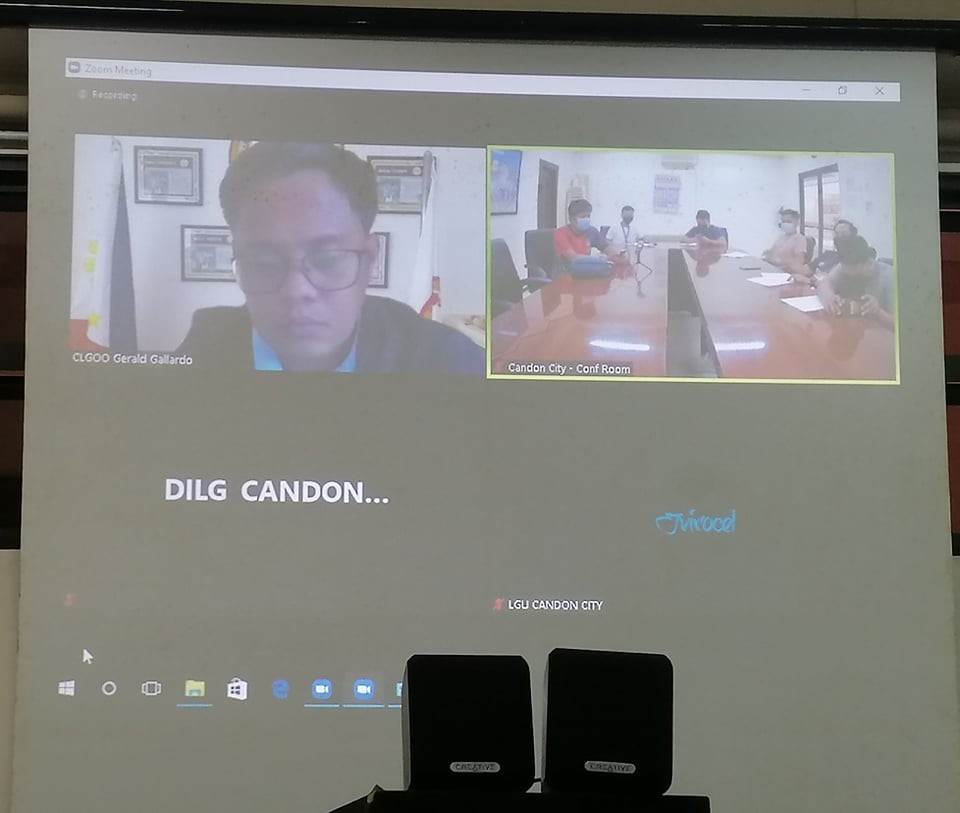 Orientation on Safety Seal Certification Program
DILG City Operations Office – City Local Government Operations Officer Gerald D. Gallardo spearheaded an orientation to Candon City Safety Marshals on the Safety Seal Certification Program on June 10, 2021, Thursday, at 2:00 PM via ZOOM Meeting platform. The City Safety Marshals were hired to assist the City Government in the enforcement of minimum health protocols in different business establishments and are under the supervision of the City Disaster Risk Reduction Management Officer, Engr. Florante Galang, who is likewise the program's Focal Person. In his introduction, CLGOO Gallardo emphasized the economic impact this seal implies to any establishment this may be seen.
The Safety Seal guarantees that an establishment is compliant to the minimum public health standard (MPHS) as the basic tool to help curb the spread of the COVID-19 pandemic. To institutionalize its implementation at the local level and formalize the organization of City and DILG Inspection and Certification Teams, an Executive Order was issued by City Mayor Ericson G. Singson, MD, pursuant to DOLE-DOH-DILG-DOT-DTI Joint Memorandum Circular No. 21-01, Series of 2021, and DILG Memorandum Circular 2021-053. LGOO II Rodante G. Macanas detailed the composition, powers and functions, and areas of assignment of the two (2) Inspection and Certification Teams which were organized as the Seal's Issuing Authority of the City. All other provisions, highlighting the requirements an establishment should observe to be eligible for the seal and the process of certification, and other related topics were thoroughly discussed by CLGOO Gallardo.
Also in attendance is Ms. Mary Jean Abrero, City Business Permits and Licensing Officer and her staff, who chairs the City Inspection and Certification Team. The orientation is a kickoff to yet anticipated series of discussion and was concluded after an open forum.
LGOO II RODANTE MACANAS­­­­­­