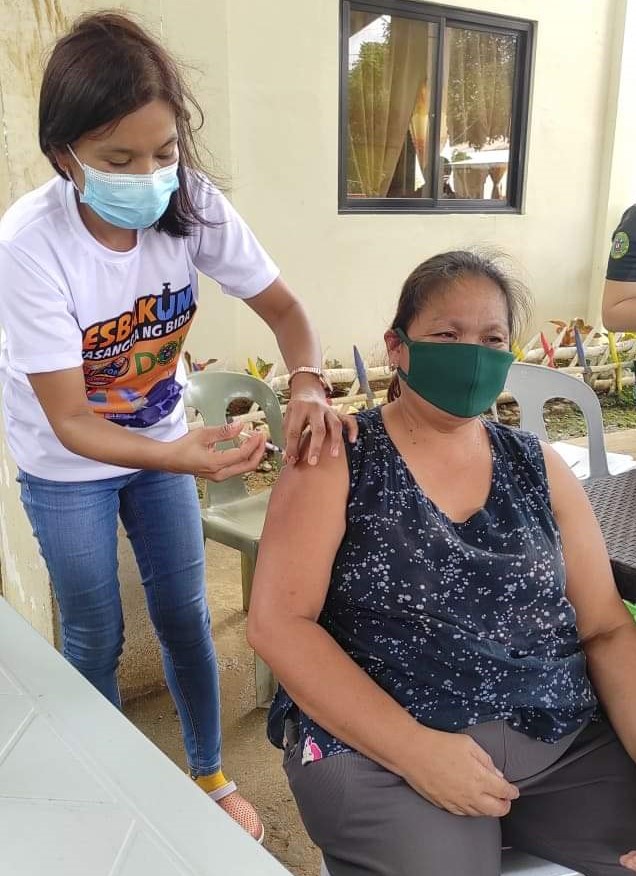 La Union LGUs Ramp Up Vaccination Program at the Grassroots Level
The vaccination program in the Province of La Union is brought closer to the community through the implementation of house-to-house advocacy campaign and on-site vaccination campaign.
Due to the low turnout of vaccinated eligible population in rural communities, LGUs had to innovate and undertake aggressive vaccination drives. Equipped with advocacy materials, LGU health workers, community leaders and Barangay Health Emergency Response Teams (BHERTs) encouraged the residents, especially the eligible population, and helped them understand the need for immunization as a means to meet national herd immunity to protect their families and communities.
The house-to-house advocacy campaign enabled health workers to share accurate and adequate information about the COVID-19 vaccine among priority eligible groups. This allayed the fears caused by false news circulating in social media.
Dr. Eduardo Posadas, Provincial Health Officer, said they are providing augmentation to upland municipalities "hoping to vaccinate more residents in the remote barangays." Focused Group Discussion (FGD) sessions were conducted and interested eligible individuals were inoculated on-site. Mobile vaccination teams were also deployed in Bacnotan, Bangar, Burgos, Santol and Tubao.
The City of San Fernando, and Municipalities of Bangar, San Juan, Sudipen provided free shuttle services among Senior Citizens and Adults with co-morbidities to identified vaccination sites increasing their access to the vaccination program.
Barangays in Balaoan and Caba used a "Bandillo" or speaker system to communicate to the people about the advantage of being vaccinated.
"LGUs in La Union are aiming to boost vaccine acceptance and confidence through the use of social and traditional media. Moreover, they see to it that remote communities are reached and informed of the COVID-19 vaccination program," said DILG PD Virgilio P. Sison.
Even with these strategies, there are still those who are hesitant to get vaccinated and concerned about the adverse effects. Still, the Department, local government units and other national agencies continue to exert efforts to ensure the health and safety of the public.
PD Sison emphasized, "Vaccine is among the solutions to end the pandemic, but it is critical for everyone to still comply with minimum public health standards and be informed with correct information."
-LGOO II Hedrich Calderon