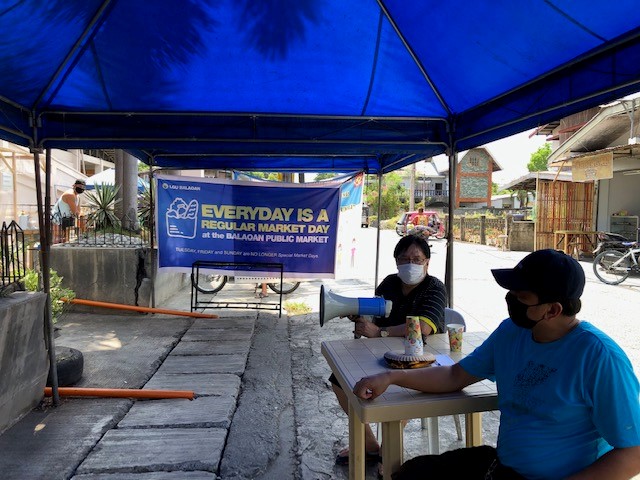 Best Practice in the Public Market of Balaoan, La Union
Policy Support
President Rodrigo Roa Duterte signed last March 8, 2020 Proclamation No. 922 declaring a State of Public Emergency throughout the Philippines due to Corona Virus Disease 91 (Covid-19), thus enjoining all local government units (LGUs) to render full assistance to undertake appropriate measures to curtail and eliminate the threat of Covid-19 in a timely manner. On March 16, 2020, Proclamation No. 929 declaring the entire Philippines under State of Calamity due to COVID-19 pandemic.
Executive Order No. 2020-03-023 was issued prescribing a market scheme in adherence to the IATF directives. Said EO required all individuals entering the public market to undergo temperature check and do handwash. To be on track on the curfew hours of 6AM to 6PM, the market was declared open from 6:00 AM to 5:00PM daily, giving ample time for vendors to set up their merchandise in the morning, and for market-goers to arrive home on time. The market was also set up with one entrance and one exit point only, while market disinfection is scheduled once a week.
Due to the increasing positive case in the Province of La Union, one of the safeguard measures implemented by the municipal government is regulating the schedule of market operations. Executive Order no. 2020-04-027 prescribing the market schedule of various barangays effective April 12, 2020.
On April 8, 2020, Mayor Concepcion signed EO No. 2020-04-028 requiring the mandatory wearing of facemasks in all public places.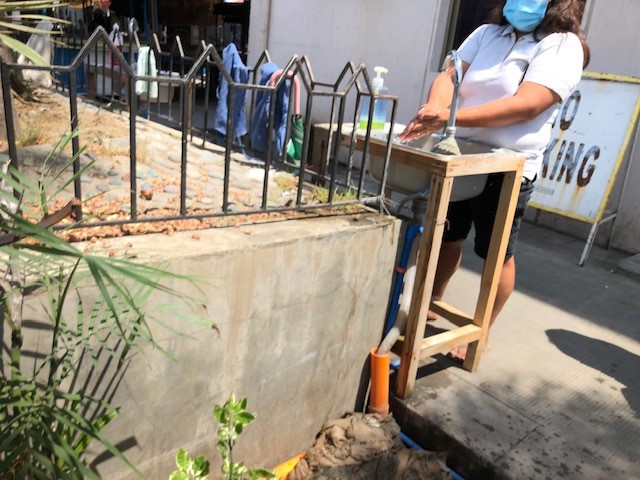 Orderliness
Social distancing markers are painted on pavements of the public market. The Philippine National Police constantly reminds market goers, including those queuing in pawnshops, pharmacies, stores and others, to observe social distancing.
Popularizing the "Talipapa" and "Pasa-buy"
In its effort to regulate the movement of people and gathering of crowd in the public market, Mayor Concepcion called the active participation of barangay folks to put up a talipapa (satellite market) in locations feasible to said activity. As of April 6, 2020, a total of 22 barangays have already set up a talipapa, that further complemented the efforts of the LGU to limit the movement of people.
In the absence of public transport, civic-minded people in Balaoan popularized "pasa-buy" (pasabay), a scheme which exhibits the "bayanihan" value of the Filipinos. A volunteer resident, with private vehicle, collects orders from neighbors and buys and distribute them, at no extra cost.
Likewise, the Municipal Government have been distributing food packs to the poorest of the poor every week, since the start of the Enhanced Community Quarantine.
The local government unit of Balaoan, guided by national policies, has been exploring possibilities, and implementing guidelines that serves the greater good for greater number. The concerted effort of the townspeople of Balaoan has maintained its zero positive case on Covid-19 as of this writing.
MLGOO OLIVIA MAE N. DE GUZMAN