Barangay Assembly Day 2017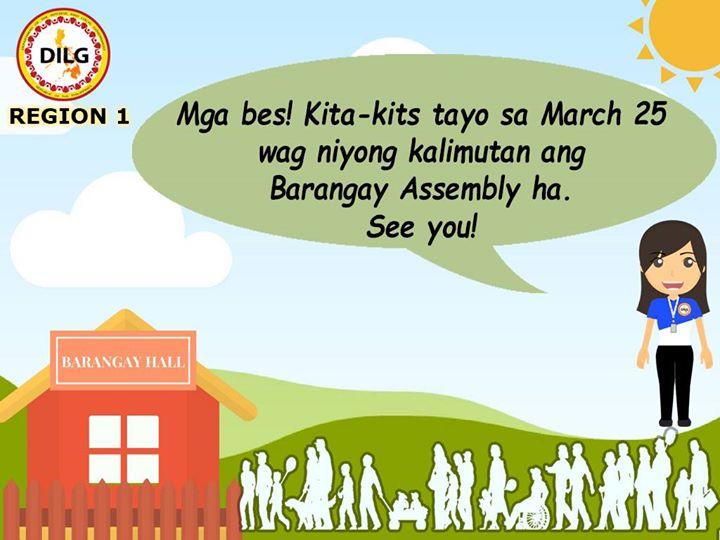 Pursuant to Proclamation No. 260 dated 30 September 2011 declares the last Saturday of March and the second Sunday of October as Barangay Assembly Days.
The Barangay Assembly Day for the First Semester of CY 2017 is set on March 25, 2017, with the theme "Sulong Barangay Kontra Droga, Krimen at Katiwalian: Makialam! Makilahok! Makiisa!
Source: DILG MC: 2017-31