DILG R1 to forge MOA with PSU for 2017 CSIS in Laoac, San Nicolas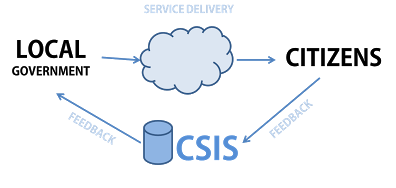 Following the briefing for target- municipalities last May 3-5, 2017, the Department of the Interior and Local Government Region 1 (DILG R1) is set to forge partnership with the Pangasinan State University (PSU) this May for the 2017 implementation of the Citizen Satisfaction Index System (CSIS) in the municipalities of Laoac and San Nicolas, Pangasinan.
The DILG R1 previously partnered with the same local resource institute (LRI) for the implementation of the same program in the four (4) cities of Pangasinan last 2015.
After the signing of the Memorandum of Agreement, the Bureau of Local Government Supervision (BLGS) is set to train members of the two teams of PSU this May for the data gathering, analysis and report writing components of the CSIS.
Aside from its experience in quantitative research projects, the PSU was chosen for its ability to mobilize research teams whose members possessed the qualifications set by the Department, proximity to the LGU and willingness to comply with project deadlines.
The CSIS is a set of data tools designed to collect and generate relevant citizens' feedback on local governments' service delivery performance and on the citizens' general satisfaction. It assesses the service delivery performance of local governments based on the knowledge, experience, and perception of the people.
The DILG is in its fifth year of CSIS implementation.