Pangasinan conducts 5th Provincial Health Summit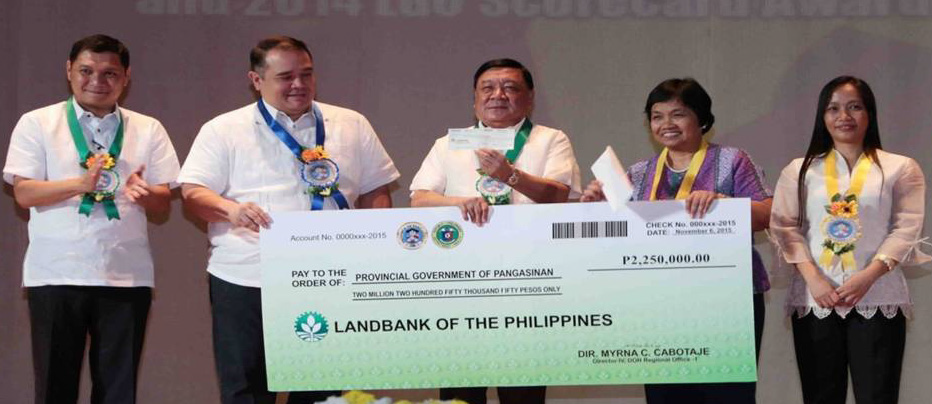 The Provincial Government of Pangasinan conducted the Provincial Health and LGU Scorecard Awarding Ceremony on November 6, 2015 at the Sison Auditorium, Lingayen, Pangasinan highlighting the various accomplishments on health programs and projects of the province. Governor Amado T. Espino, Jr., in his message, stressed the basic role of local government officials in the advancement of health programs in their locality.
He further added that political motives should be put aside to be able to focus more on the health needs of their constituents particularly the needy and the sick. He said that the provincial government has done its part of prioritizing the health of the Pangasinenses as can be gleaned from the amount of budget being allocated for health programs alone which is equivalent to 25% of the total annual budget.
Dr. Anna Maria Teresa de Guzman, Provincial Health Officer said that out of the P 712, 249, 248 total budget for health, P544,306,705 goes to hospital services while P 167, 942, 543 is earmarked for public health. She also added that under Governor Espino's stewardship, a special project thru the Point-of-Care (POC) Program has been fully implemented benefitting 25,679 poor families since March 2014 up to June 2015.
The POC further strengthens the "No Balance Billing Policy" and "No Payout from the Pocket" in government hospitals. She also announced that thru the oral polio and measles immunization of the provincial government, there has been no recorded cases of polio to this date and further added that for the 3rd year now, the province has no recorded malaria cases, close enough to be considered as one of the malaria-free provinces in the entire country comes January 2016. During the occasion, DILG Pangasinan thru its Provincial Director Reggie R. Colisao pledged its support to the well-lauded health programs of the provincial government and reiterated its collaboration with the LGU Scorecard on Health which is a joint project of the DOH and the DILG.
Another highlight of the affair was the awarding of the Province by the Department of Health (DOH) thru Regional Director Myrna C. Cabotaje for its outstanding performance in Health Care with a prize of PhP 2.250 Million. Other citations were also given to LGU best performers on health programs and projects.