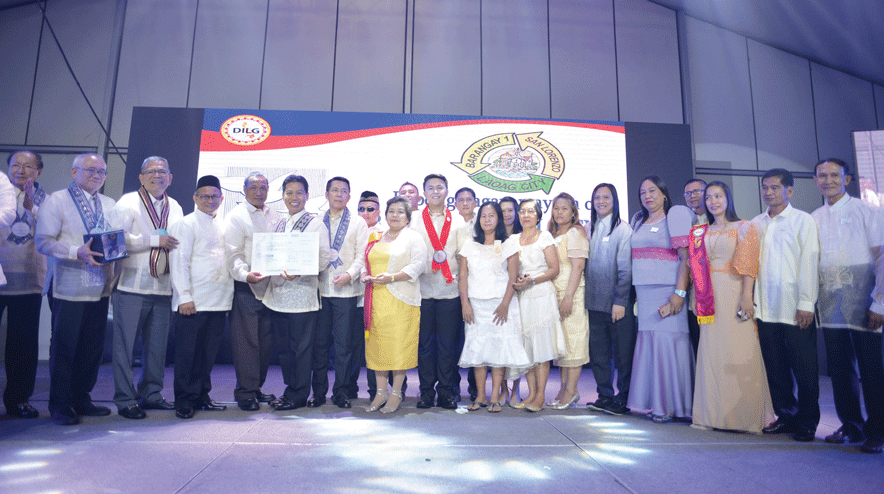 Brgy. 1 San Lorenzo, Laoag City wins National Award for Outstanding Lupon
Barangay 1 San Lorenzo, Laoag City, Ilocos Norte wins the National Award for the 2015 Outstanding Lupong Tagapamayapa in Component Cities during the Lupong Tagapamayapa Incentives Awards (LTIA) Awarding Ceremony last October 27, 2016 at the Sofitel Philippine Plaza Manila, Pasay City.
"I am grateful for the fact that, finally, Barangay 1 San Lorenzo, Laoag City wins the award. The Regional Awards Committee has been nominating the barangay for eight (8)years now and at last, the barangay was able to reap the fruit of their labors", RD Daquioag said. Barangay 1 San Lorenzo received a trophy and a cash prize of Php 300,000.00. The Lupong Tagapamayapa of the barangay won the award for its: 1) efficiency in operations, 2) effectiveness in securing the objectives of the Katarungang Pambarangay Program, and 3)
creativity and resourcefulness of the Lupong Tagapamayapa.
The barangay is one of the three barangays whose lupons were nominated for the 2015 National Award. The other barangays were Brgy. Ortiz, Naguilian, La Union (1st - 3rd Class
Municipality Category and Brgy. Tavora Proper, Pugo, La Union (4th-5th Class Municipality Category). The LTIA was established pursuant to Executive Order No. 394 of 1997 in recognition of the Lupong Tagapamayapa's contribution in the promotion of Katarungang Pambarangay objectives. It grants economic benefits and incentives to Lupong Tagapamayapa that demonstrates exemplary performance in settling disputes at the grassroots level. The award has four (4) categories: Highly Urbanized Cities, Component and Independent Component Cities, 1st-3rd Class Municipalities and 4th-6th Class Municipalities.

(LGOO V Sheila Marie G. Andales with reports from LGCDD)