Info drive on Federalism in Ilocos Sur fires up!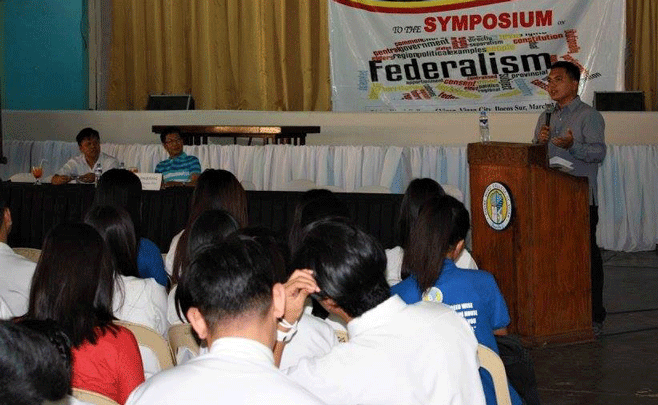 In cognizance to the directive of the President that the Department of the Interior and Local Government (DILG)aas the lead agency in the conduct of information drive on Federalism, the DILG Ilocos Sur held a symposium on Federalism for the students and faculty members of the University of Northern Philippines (UNP), Divine Word College of Vigan, and St. Paul College of Ilocos Sur. This is the first collaboration with the academe on federalism advocacy activities of the Department.
The symposium at UNP, Vigan City on March 2, and 4, 2017 was attended by around 600 student leaders from various accredited and mandated student organizations, students and faculty members from the various undergraduate colleges, Graduate School and College of Law.
At the Divine Word College of Vigan and St. Paul College of Ilocos Sur, the said symposium was participated by around 200 students and faculty members for each venue on March 3 and 20, 2017 respectively. All the participants were oriented on the salient features of the proposed Federal System of Government.
"The issue on federalism is a big thing. It entails a change in the system of government and this change concerns all. We aim to enhance appreciation and intensify awareness on the proposed shift to help the public have a well-informed decision comes plebiscite time," OIC-PD Roger P. Daquioag explained when a student leader asked on the need to advocate for federalism.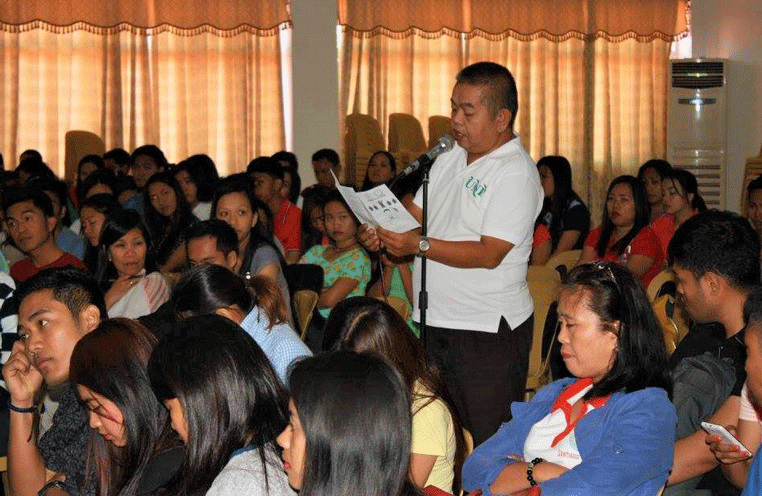 The DILG R1 Team composed of OIC-ARD Victoria H. Ramos, Regional Legal Officer Atty. Joseph O. Apolonio, OIC-PD Roger P. Daquioag, Program Manager Cesarieta R. Pestaño, Federalism Provincial Focal Person LGOO V Marjorie D. Abaya, and LGOO V Randy S. Dela Rosa were among the speakers during the series of symposia. The information drive also reached the community people thru the conduct of the Barangay Assembly Day on March 25, 2017. The proposed shift from the unitary form of government to federalism is one of the cornerstones of President Rodrigo Duterte's administration. The DILG, in partnership with various stakeholders, has been directed to lead the conduct of nationwide information drive on the proposed government system. (LGOO V Francis Jayson C. Raquel)