SILG Sueno: We will not stop our war on drugs SILG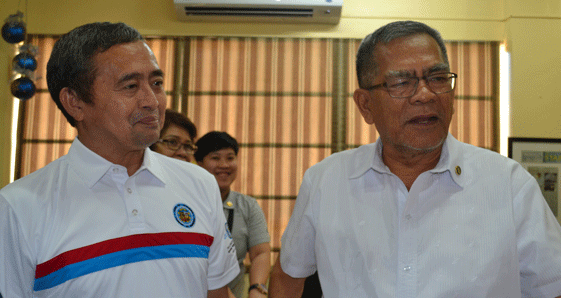 We will not stop our war on drugs," said Secretary of the Interior and Local Government (SILG) Ismael D. Sueno during the Inauguration of Ramon J. Guico Sr. Sports and Civic Center at Binalonan, Pangasinan last February 13, 2017.
The SILG added that the government is shifting its focus from having the Philippine National Police (PNP) as the lead agency in curbing the drug problem in the country to utilizing the Local Peace and Order Councils (LPOCs). He said that the move is a response to the cases of policemen who have been abusive in the implementation of the Oplan Tokhang. It will be a non-violent approach in confronting the issues of illegal drugs. He said that though police officers are still members of the LPOCs of the barangays, cities, municipalities and provinces, arrests will not be made by the council. The POC of barangays, with the help of the Mamamayang Ayaw sa Anomalya, Mamamayang Ayaw sa Iligal na Droga (MASA MASID) team, will go around the barangays to look for homes where there are no drug addicts and post a "drug- free home" sticker. Households with the sticker are to convince households without the sticker to qualify until such time that the whole barangay is declared "drug-free".
SILG Sueno also mentioned the efforts being done by the top management of the PNP to cleanse the organization of police officers involved in extra judicial killings.
"General Bato is working very hard to cleanse the police organization. We expect many more arrests, suspensions and dismissal of police officers," he said. The Department of the Interior and Local Government (DILG) is currently drafting the guidelines for the utilization of LPOCs in the fight against drugs. Per DILG Memorandum Circular No. 2015-130, POCs at the provincial, city, and municipal levels provide a forum for dialogue and deliberation of major issues and problems affecting peace and order. The barangay POCs, on the other hand, serve as information-gathering mechanism, monitor and coordinate the implementation of peace and order programs at the barangay level and coordinate the operation of all community-based anti-crime groups in the barangay. (LGOO V Sheila Marie G. Andales)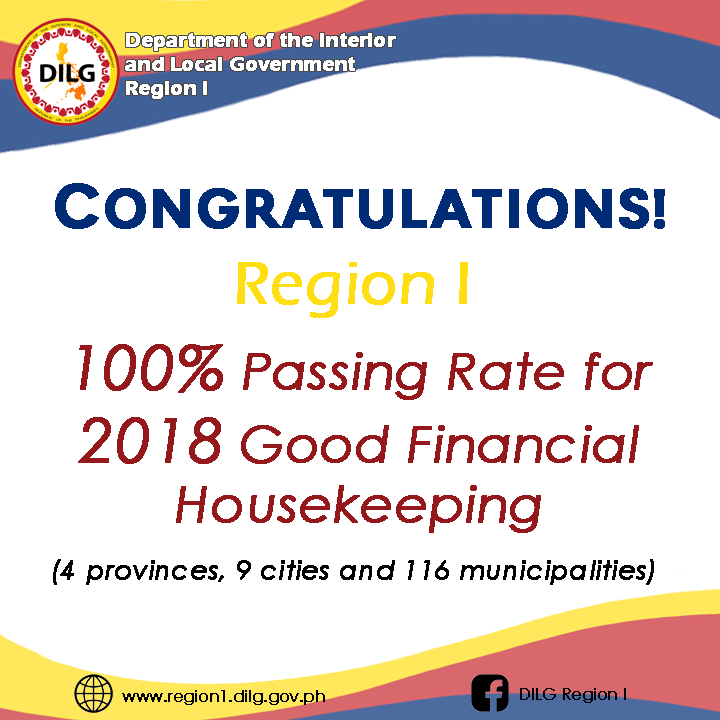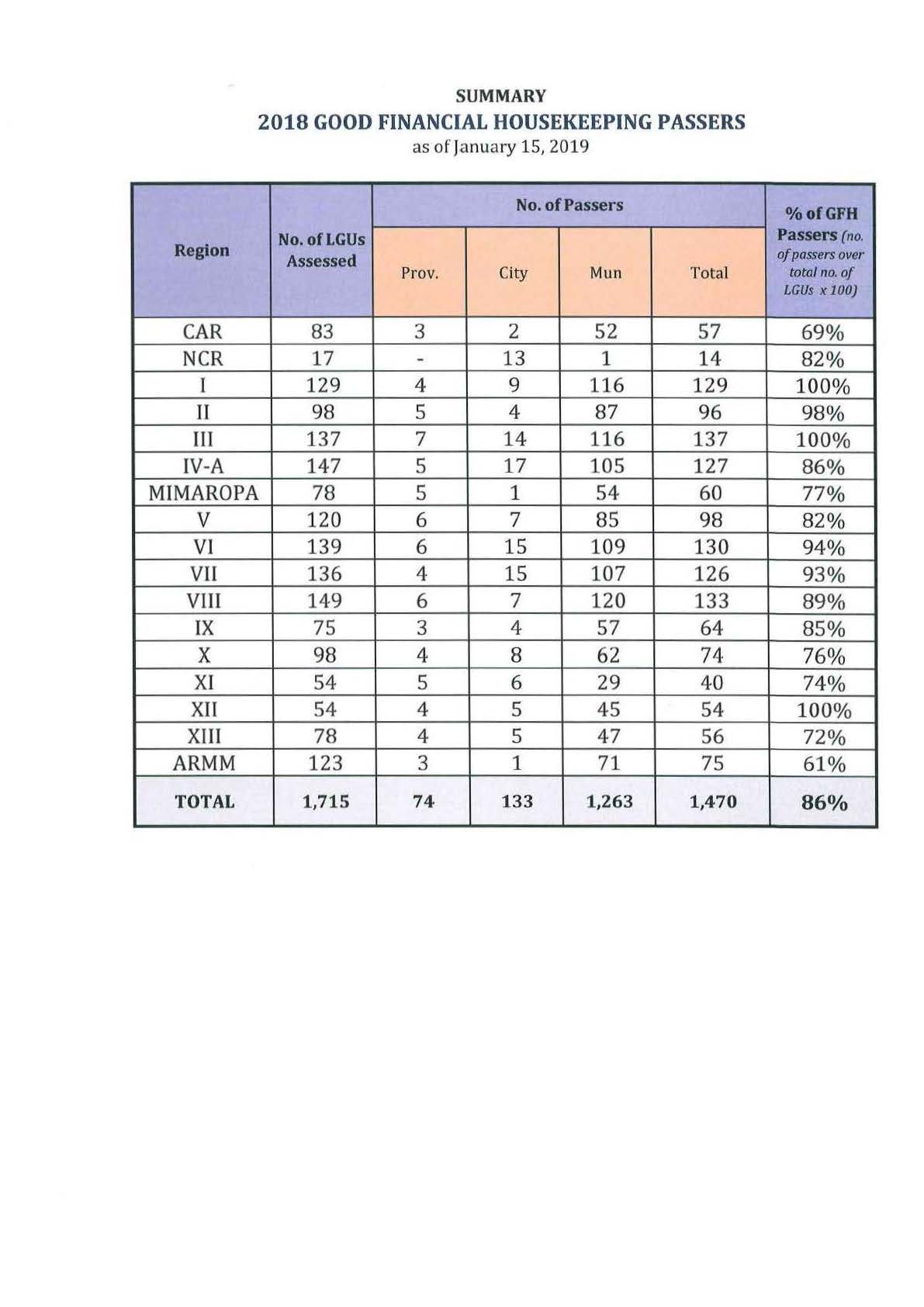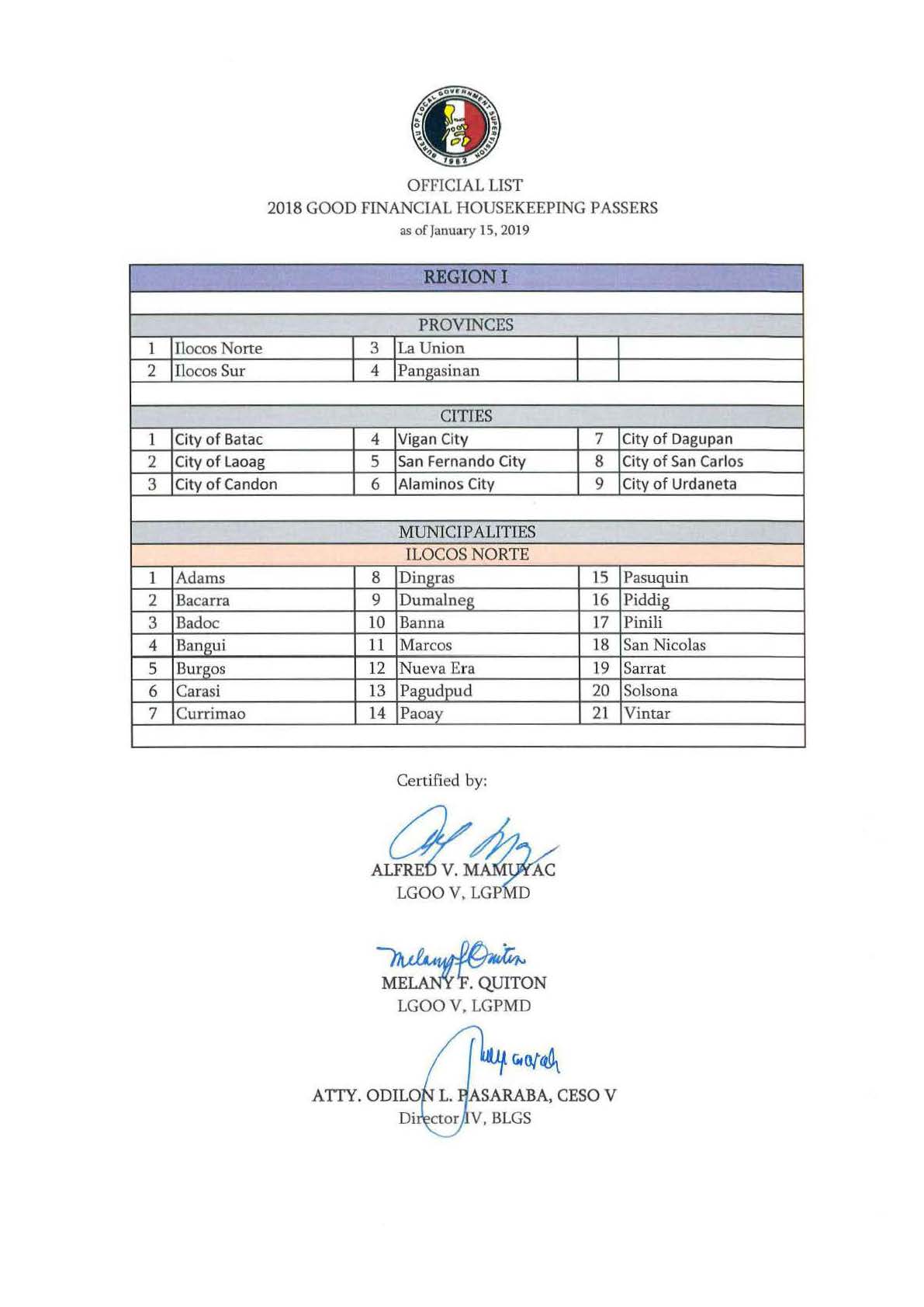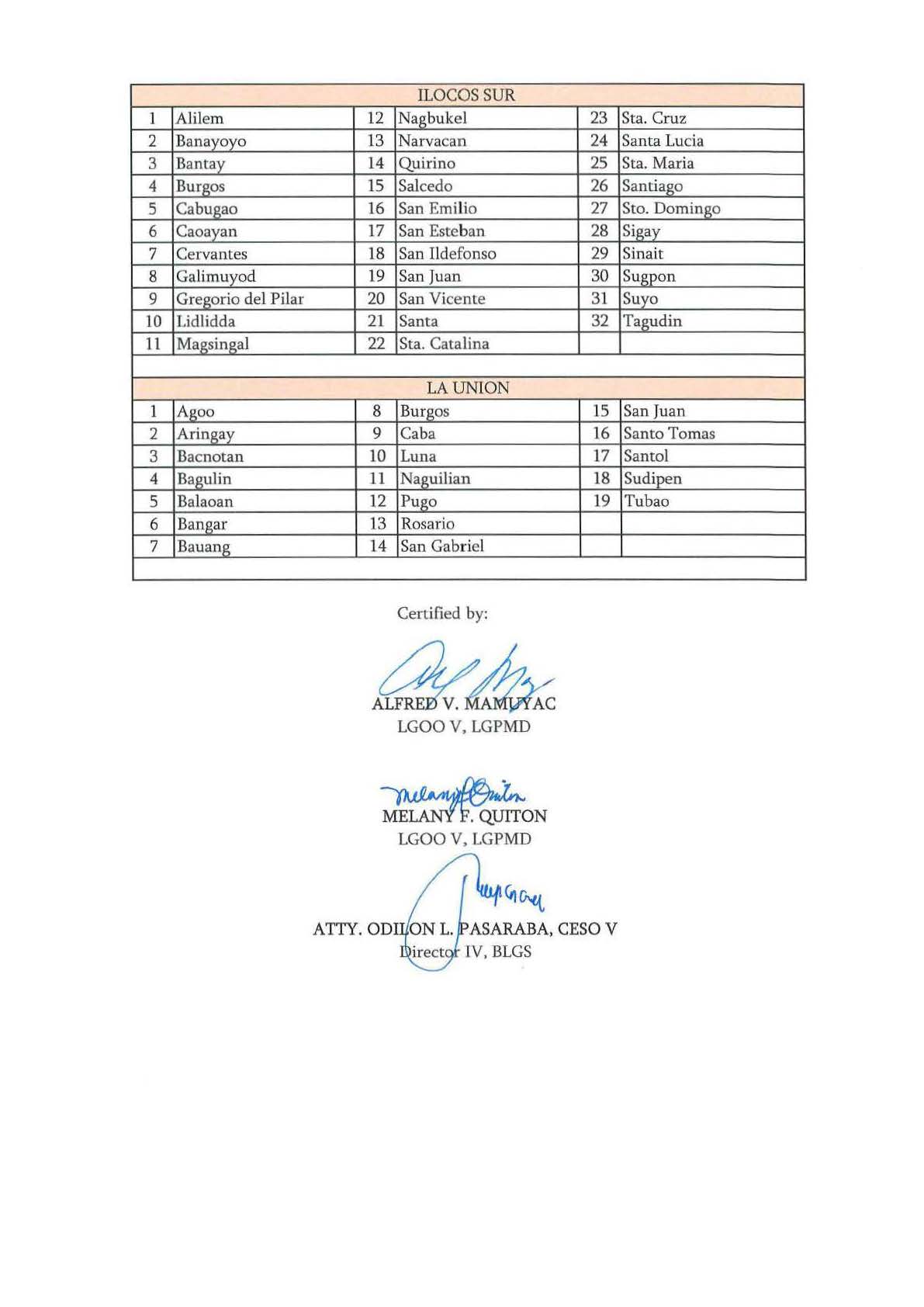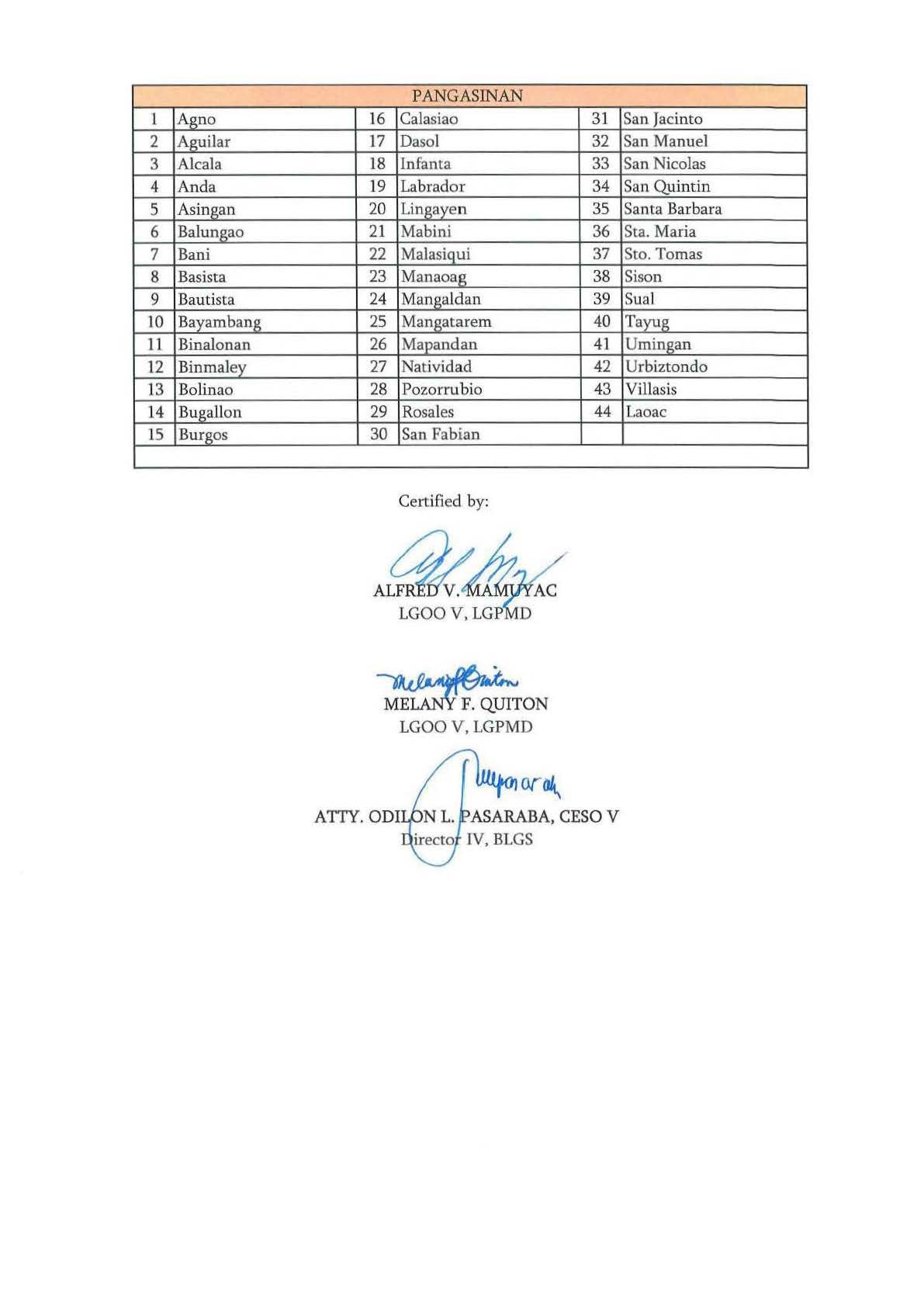 All Local Government Units (LGUs) of Region 1, 100%, passed the Good Financial Housekeeping (GFH) of DILG, recognizing LGU's compliance with accounting and auditing standards, rules and regulations.