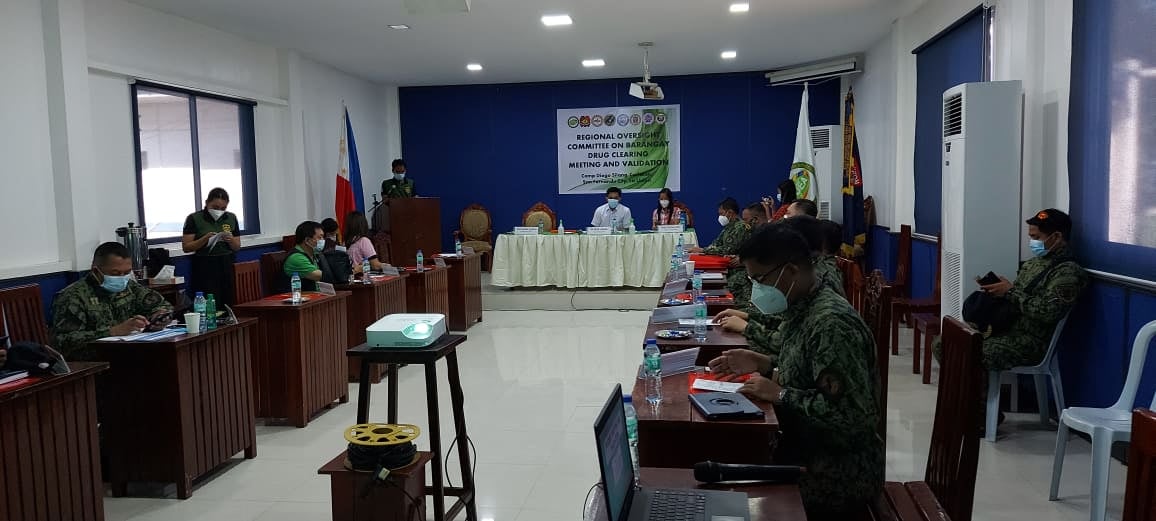 ROCDBC conducts validation of drug cleared status of 312 Barangays
The Regional Oversight Committee on Barangay Drug Clearing (ROCBDC) convened on May 19, 2021 at the Conference Hall, La Union Police Provincial Office, Camp Diego Silang, Carlatan, City of San Fernando, La Union for the presentation of updates and validation of Barangays with Drug Cleared Status. Also, PDEA Agency Memorandum Circulars were discussed for the information and guidance of the members.
A validation of 312 barangays with Drug Cleared Status was done through the issuance of a resolution by the Committee ( Ilocos Norte - 76, Ilocos Sur - 93, La Union - 77 and Pangasinan - 66).
The ROCBDC is chaired by PDEA Regional Director Bryan B. Babang with DILG, PNP, DOH and LGU representatives as members. LGOO VIII Reggie R. Colisao, CESO V represented DILG Region I in the said activity.