DILG Joins PGIN in Preparation for the Bi-Centennial Celebration
The Province of Ilocos Norte will be celebrating its 200th Founding Anniversary on February 2, 2018. In observance of the bicentennial celebration, various activities are set to be staged.
The initial meeting was conducted last January 12, 2018 wherein Mr. Ianree B. Raquel, Supervising Tourism Operations Officer discussed the different activities to be conducted starting on January 26, 2018, 4:30 PM with the Tan-ok ni Ilocano Bicentennial Walk and Dance Parade to be participated by the LGU's, NGA, academe, business owners/employees, NGO's, Provincial Offices and private sector. A literary contest will also be held on January 27, 2018 at the Robinsons Place Ilocos. The main event of the Bicentennial Celebration is the Tan-ok ni Ilocano Festival Bicentennial Edition on February 2, 2018 at the Ferdinand E. Marcos Memorial Stadium wherein a competition among the different dance troops from the cities and municipalities of the Province. Finally, the Open Capitol and "I love Ilocos Norte" concert will be held on February 15 and 16, 2018 respectively.
The DILG Ilocos Norte Team under the able leadership of Provincial Director Reggie R. Colisao, CESO V will actively participate in all activities aforementioned. (LGOO II VINA ROSE L. BATTULAYAN)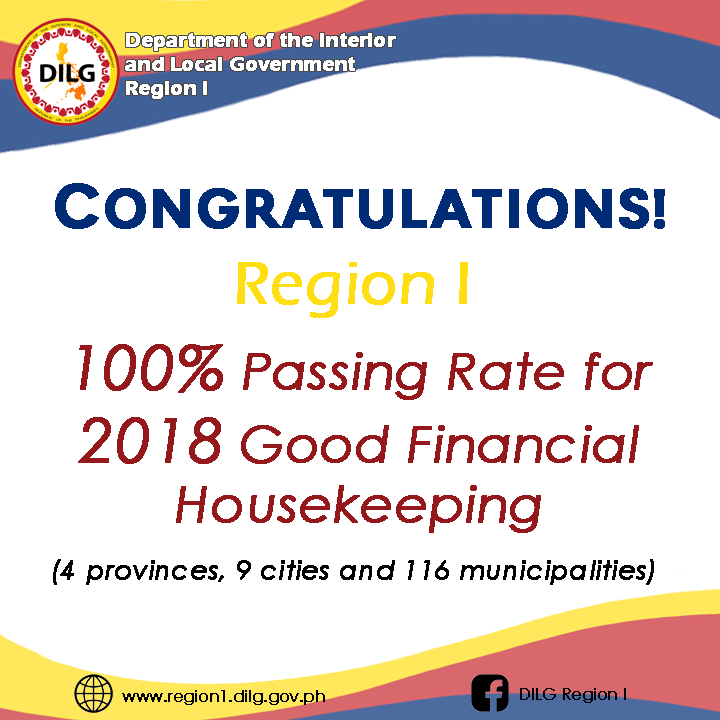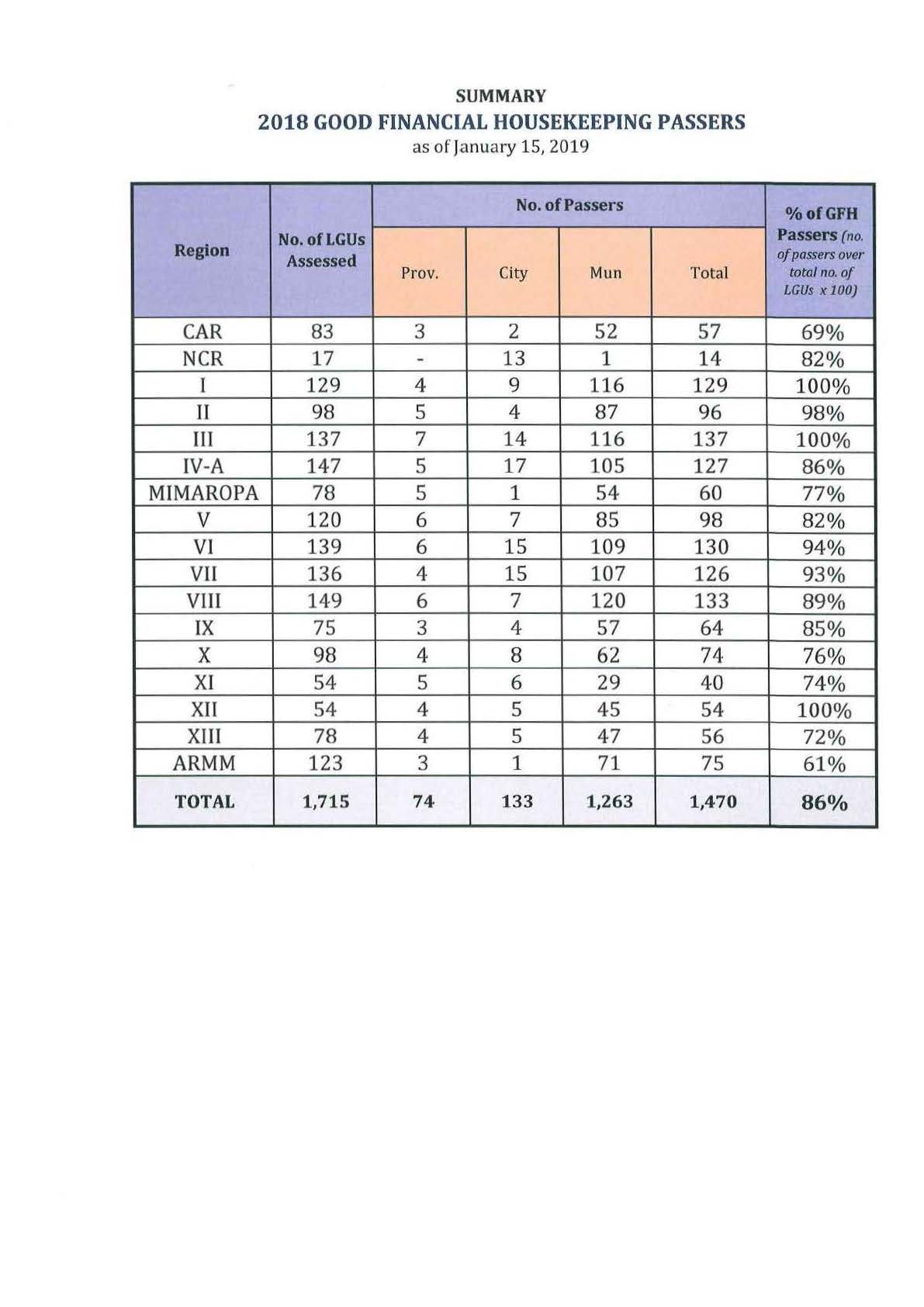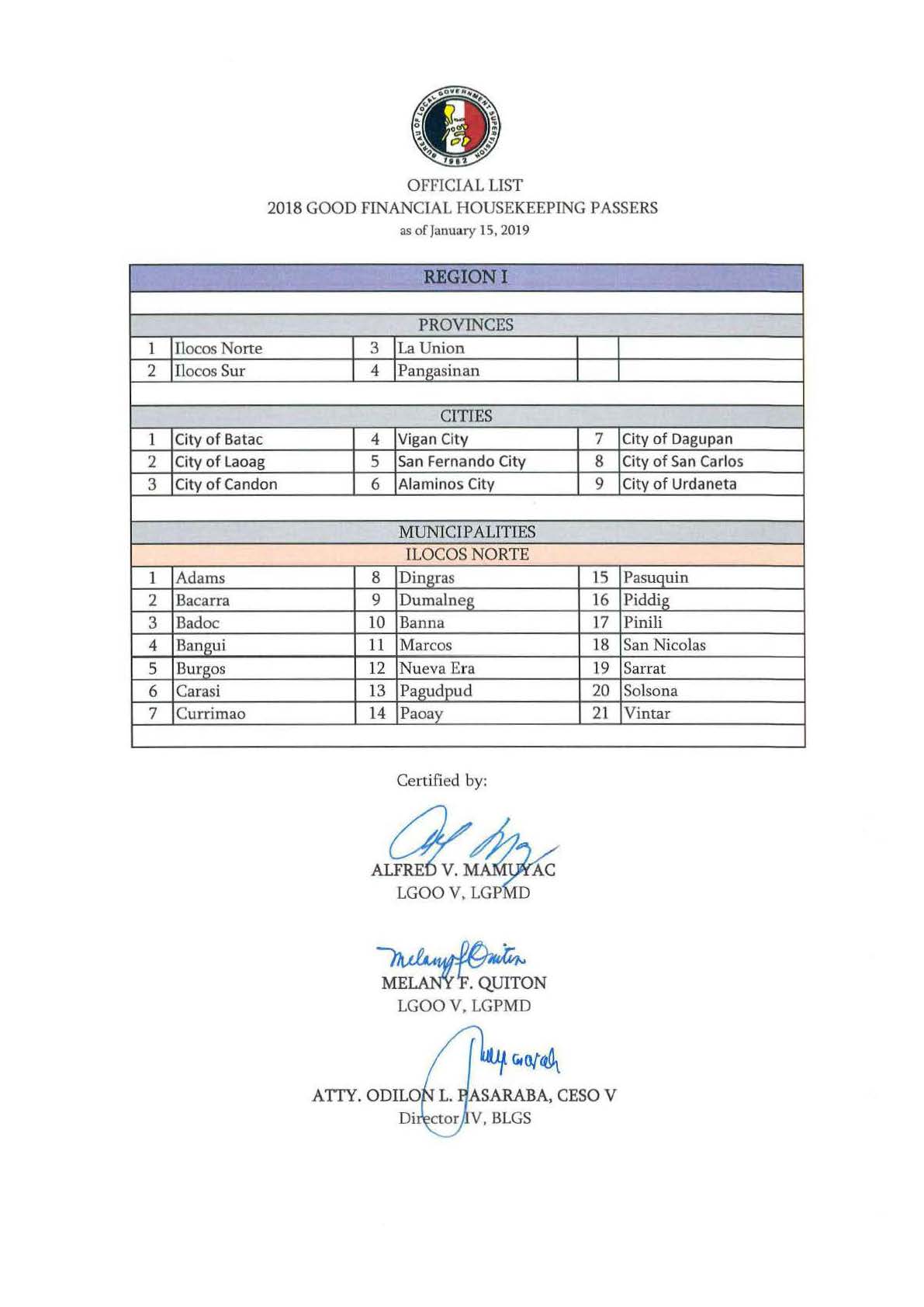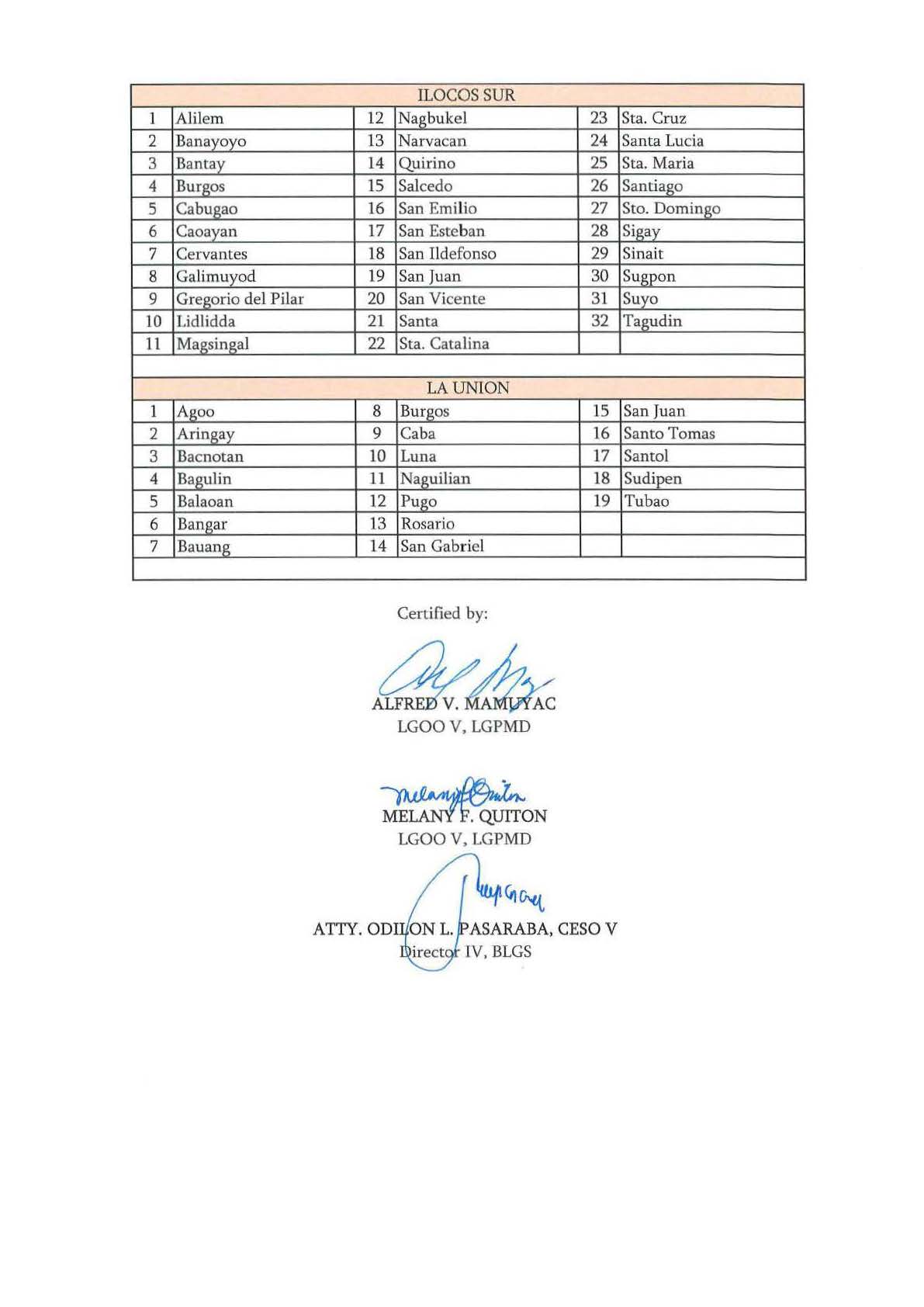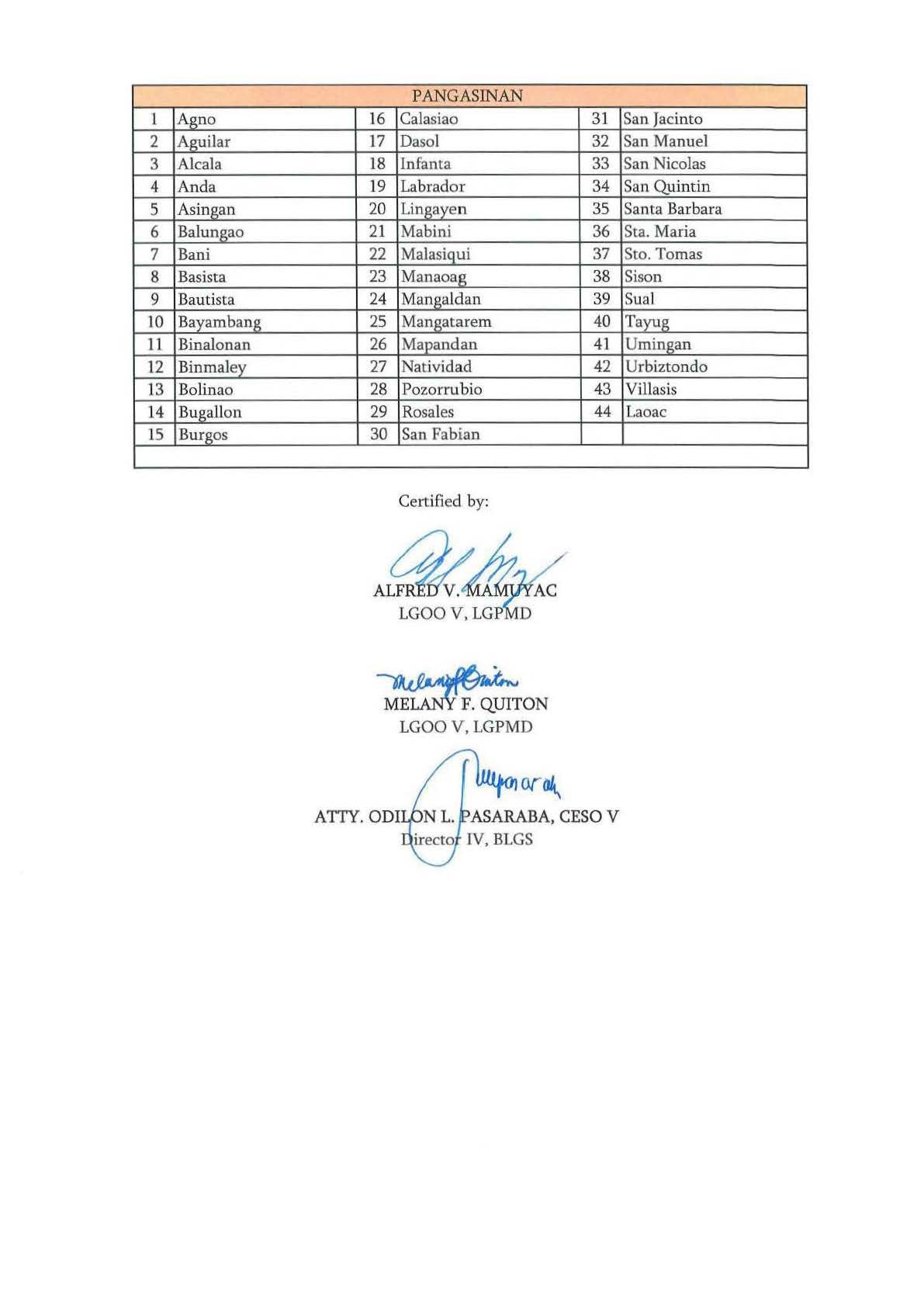 All Local Government Units (LGUs) of Region 1, 100%, passed the Good Financial Housekeeping (GFH) of DILG, recognizing LGU's compliance with accounting and auditing standards, rules and regulations.