Enhanced Rapid Subproject Sustainability Assessment (ERSSA) for the DILG Completed Projects Conducted
Enhanced Rapid Subproject Sustainability Assessment (ERSSA) is the enhanced version of the Rapid Subproject Sustainability Assessment (RSSA) which was conducted in the earlier part of 2017. It aims to assess the projects that were completed from January to December 2016. The assessment will be one of the bases for future projects considering the implementation quality, timeliness, and sustainability. It also aims to provide interventions for those projects that are not functional due to valid reasons and provide feedbacks on whether the projects were beneficial to the recipients.
Personnel from the DILG-Ilocos Norte particularly the Special Projects Monitoring and Development Team (SPDMT) conducted the ERSSA to the concerned Local Government Units (LGUs) of Ilocos Norte which started on December 12, 2017 and finished on January 12, 2018. Said personnel went on site visit and interfaced with the beneficiaries first hand to assess the situation on the ground. Most of the beneficiaries responded positively and considered the projects very beneficial to their everyday living specially the potable water supply projects of the Department. They were very thankful for such projects given to them. Some respondents requested for additional funding for the expansion and upgrading of these projects due to the increasing demand brought about by the rapid increase of population in their area.
Based on the result of the assessment, there is a need for additional funding for expansion and upgrading for some of the projects. There are areas of the locality that were not yet reaches by the services given by these projects, thus it is necessary for such expansion and upgrading. The result of the assessment will be forwarded to the DILG-Central Office thru the Office of the Project Development Services (OPDS) for review and evaluation for possible funding augmentation for these projects implemented under the Department. (LGOO II Arnel L. Antonio)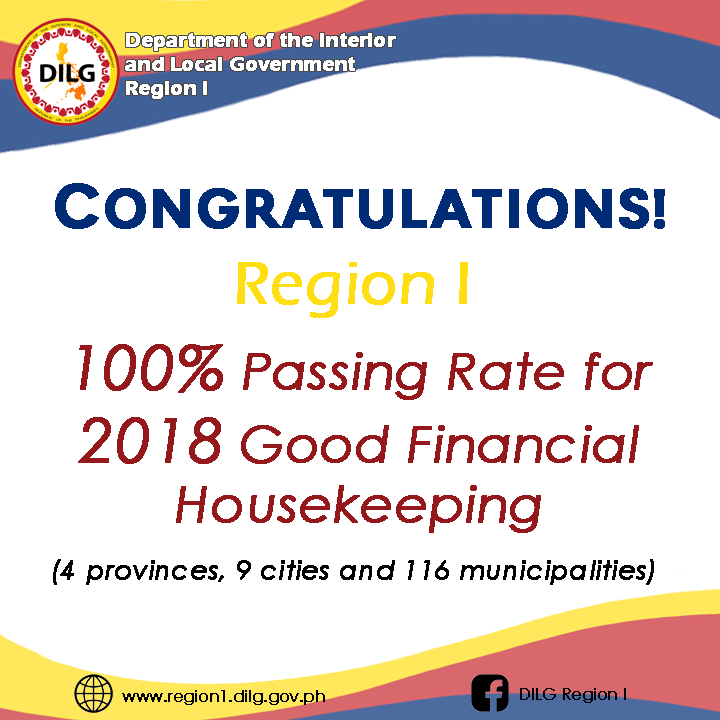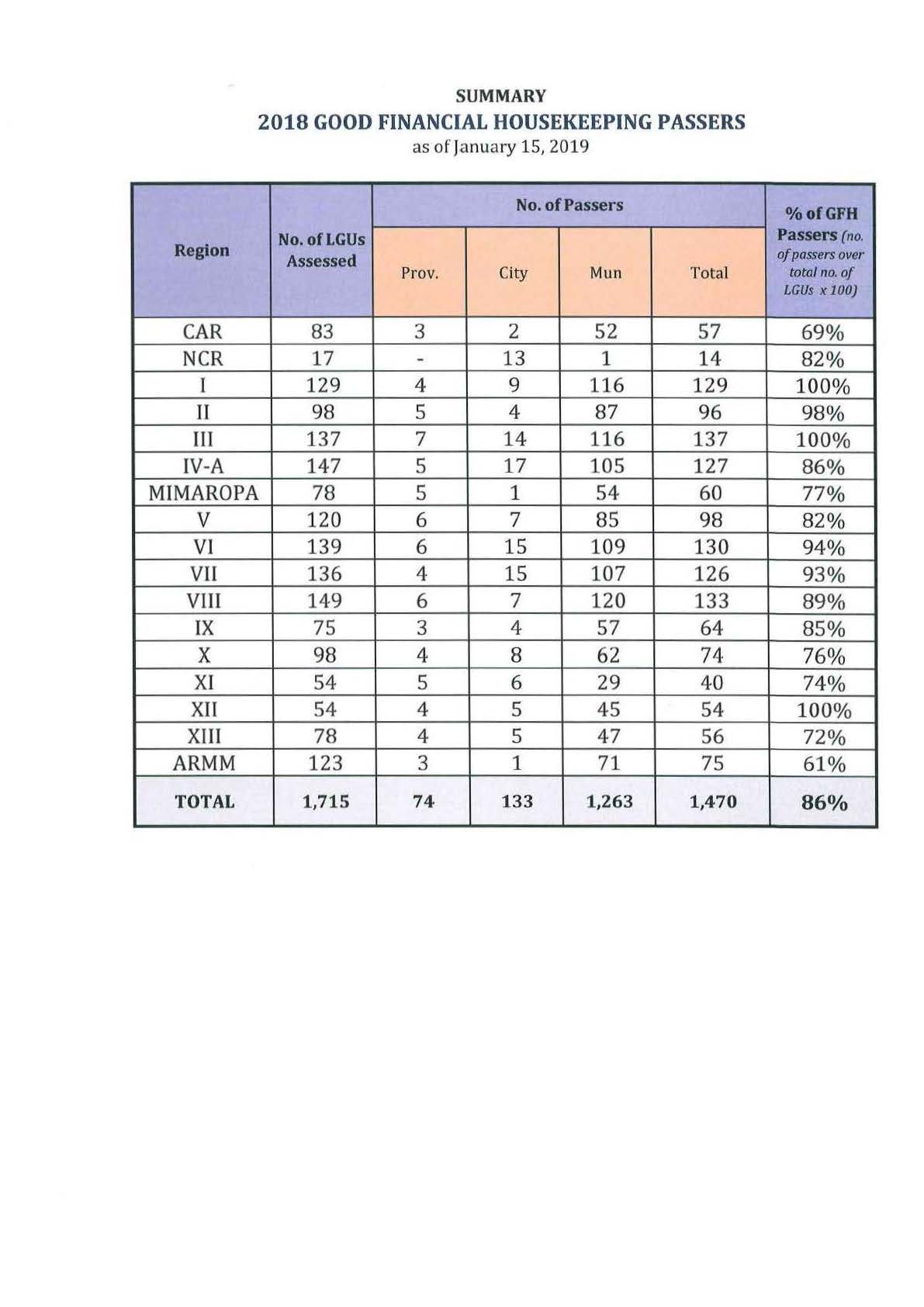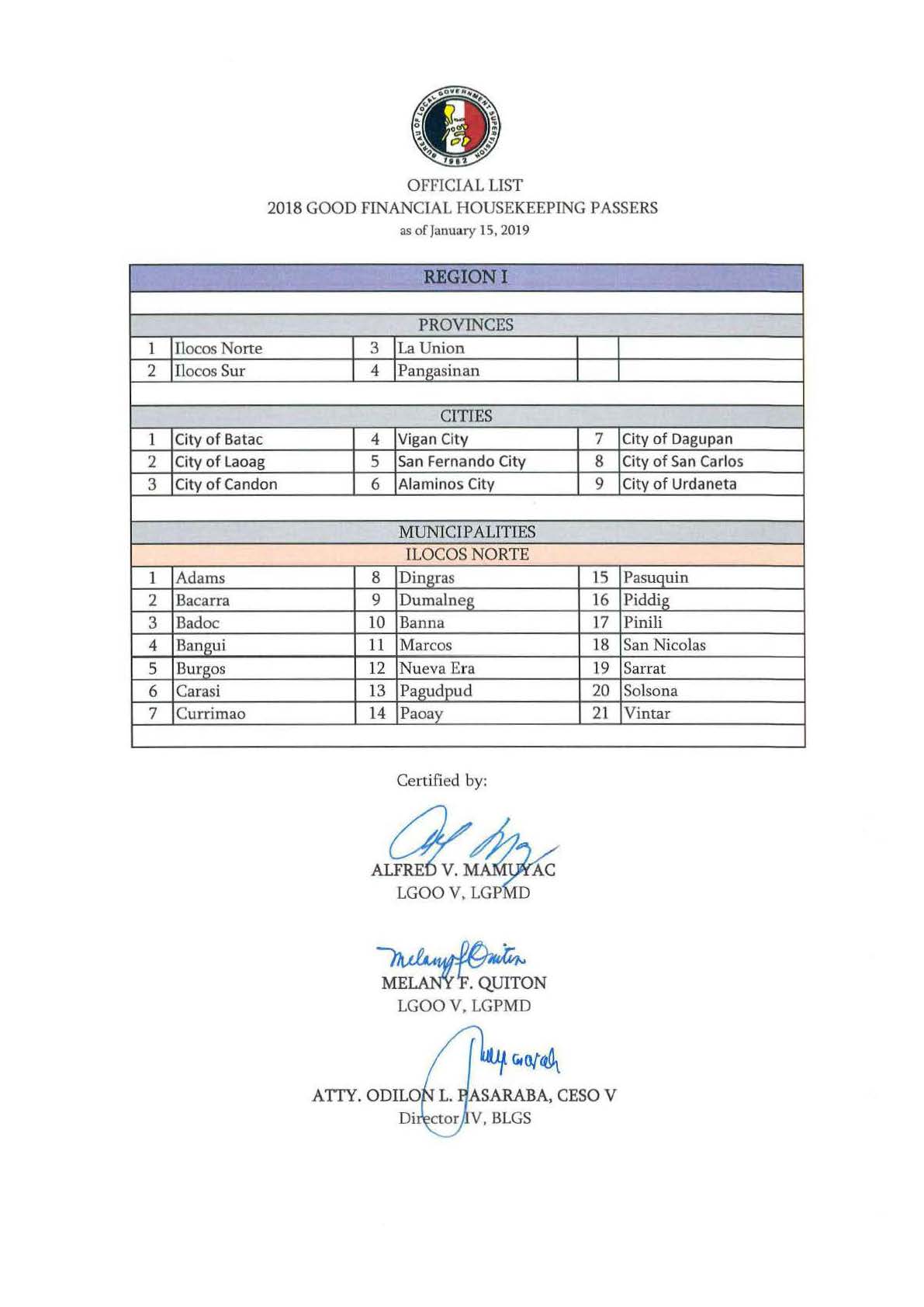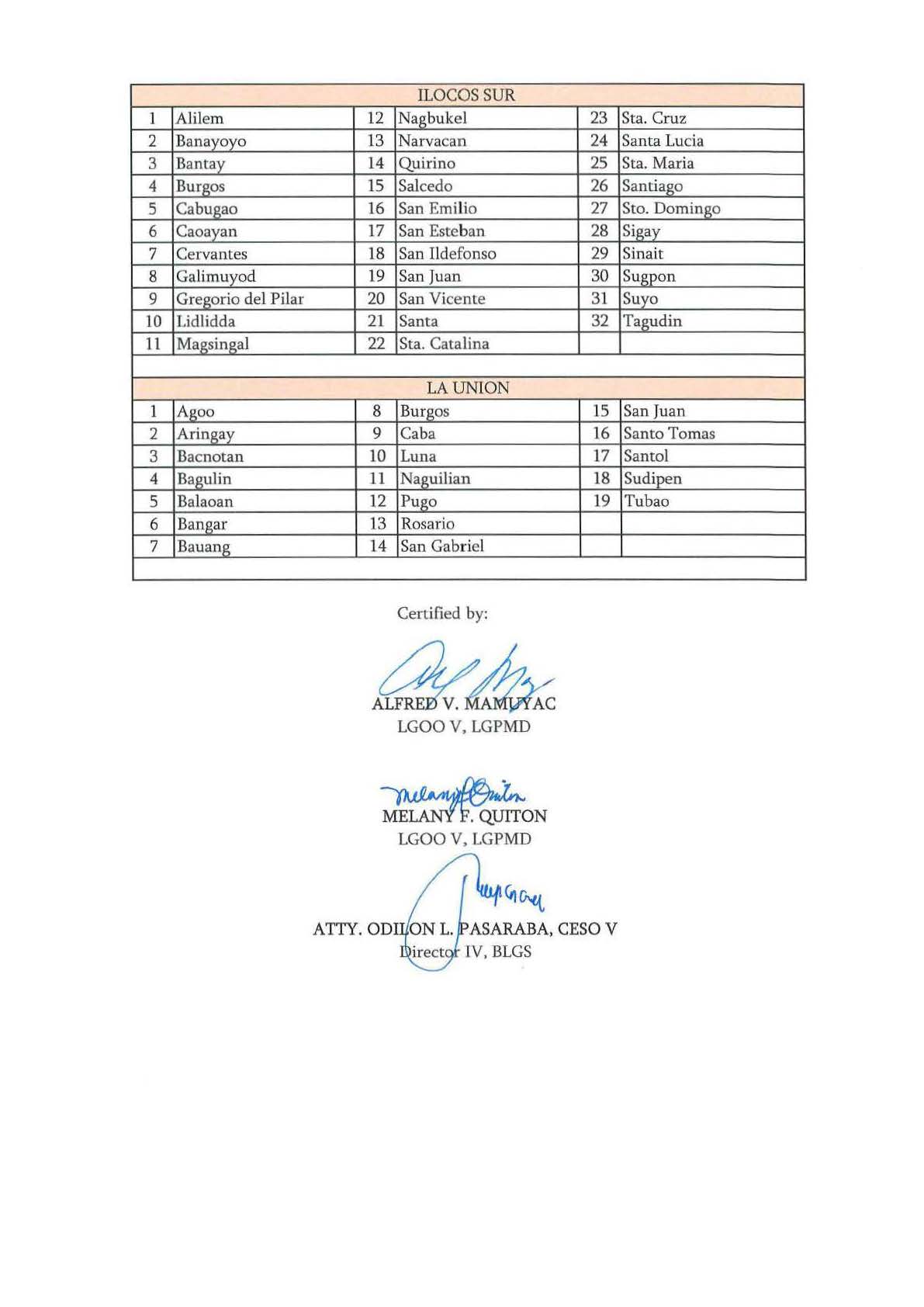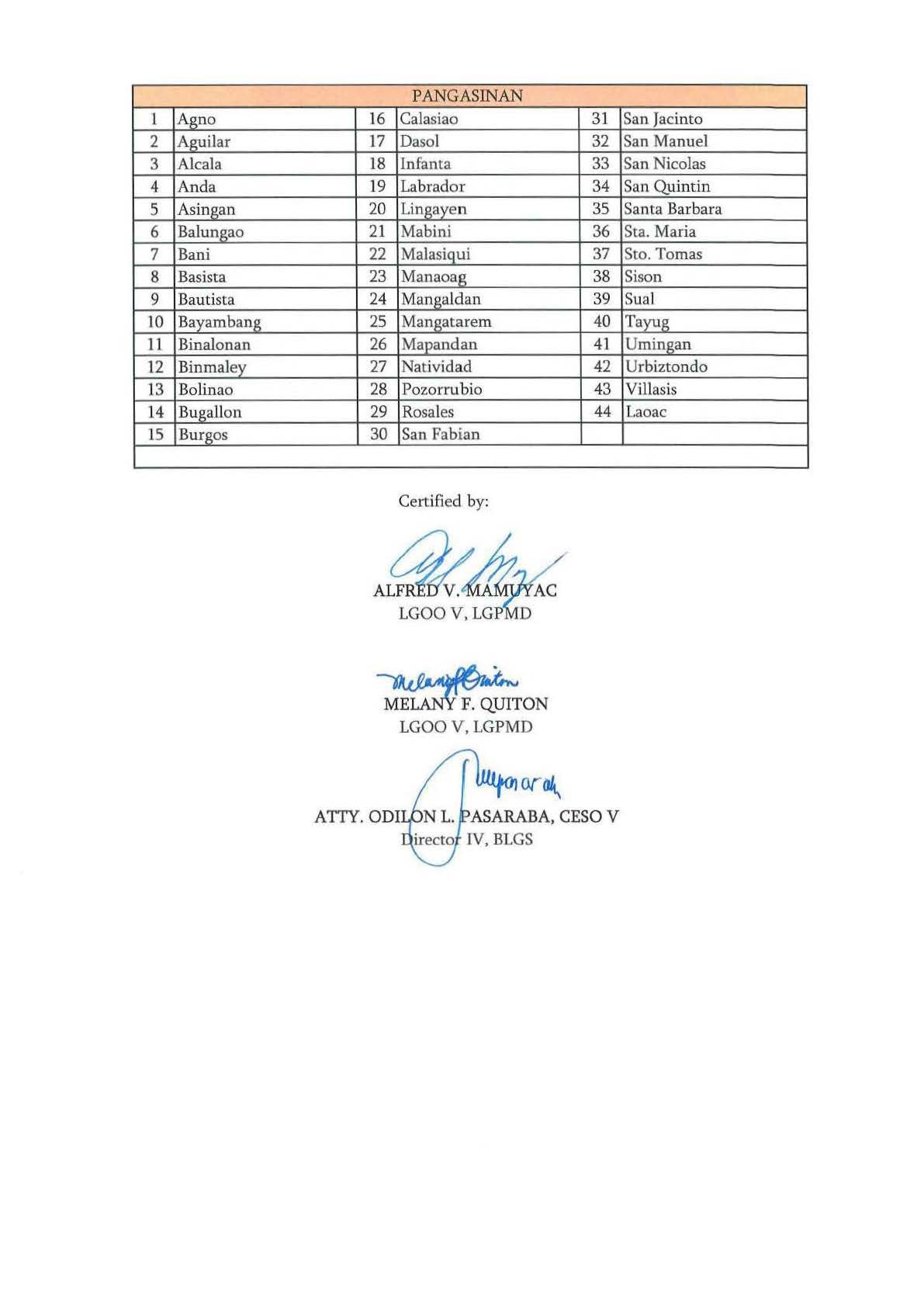 All Local Government Units (LGUs) of Region 1, 100%, passed the Good Financial Housekeeping (GFH) of DILG, recognizing LGU's compliance with accounting and auditing standards, rules and regulations.