KP training conducted in Sarrat, IN
The Lupong Tagapamayapa of the Municipality of Sarrat, Ilocos Norte underwent an Enhancement Skills Training on Katarungang Pambarangay (KP) at the Tourism Center on February 20-21 and 23-24, 2017.
There were 96 participants to the activity composed of Lupon Chairmen, Secretaries and Members from the 24 barangays. Among the topics discussed were Organizational and Jurisdictional Aspect of KP, Settlement Procedures and Cases, KP Forms and Lupong Tagapamayapa Incentives Awards (LTIA).
One of the highlights of the activity was the visit to the LTIA National Champion which is Barangay 1, San Lorenzo, Laoag City. The Lupon Chairman, Punong Barangay Darwin Domingo shared their journey to the National LTIA. He emphasized the proper documentation, observance of settlement procedures and the need to make innovations in the implementation of the KP. He encouraged the Lupon to exert extra effort in settling cases amicably.
The KP Law aims to promote the speedy administration of justice, decongest court dockets and recognize the tradition of amicably settling disputes at the community level.
The activity was a collaboration of the DILG, Liga ng mga Barangay and the Municipality of Sarrat.
(LGOO V Charis O. Garma)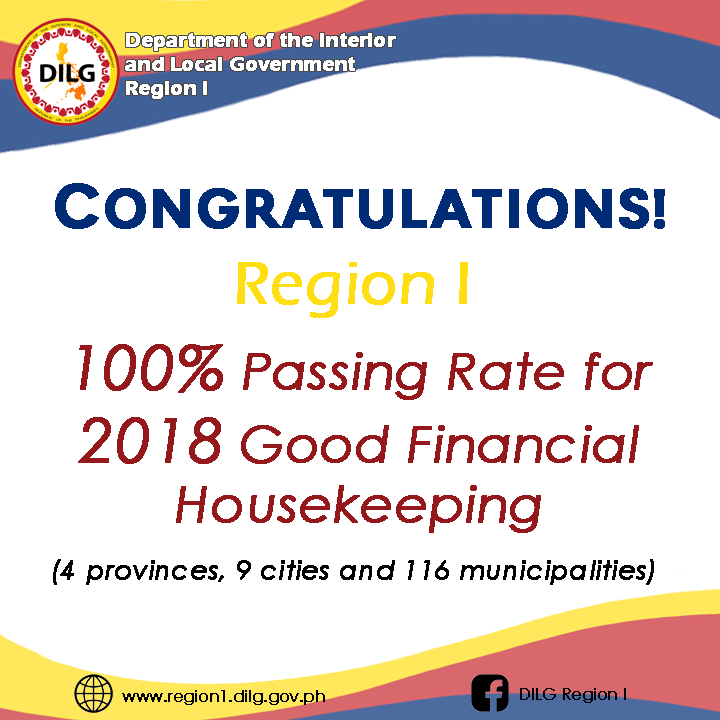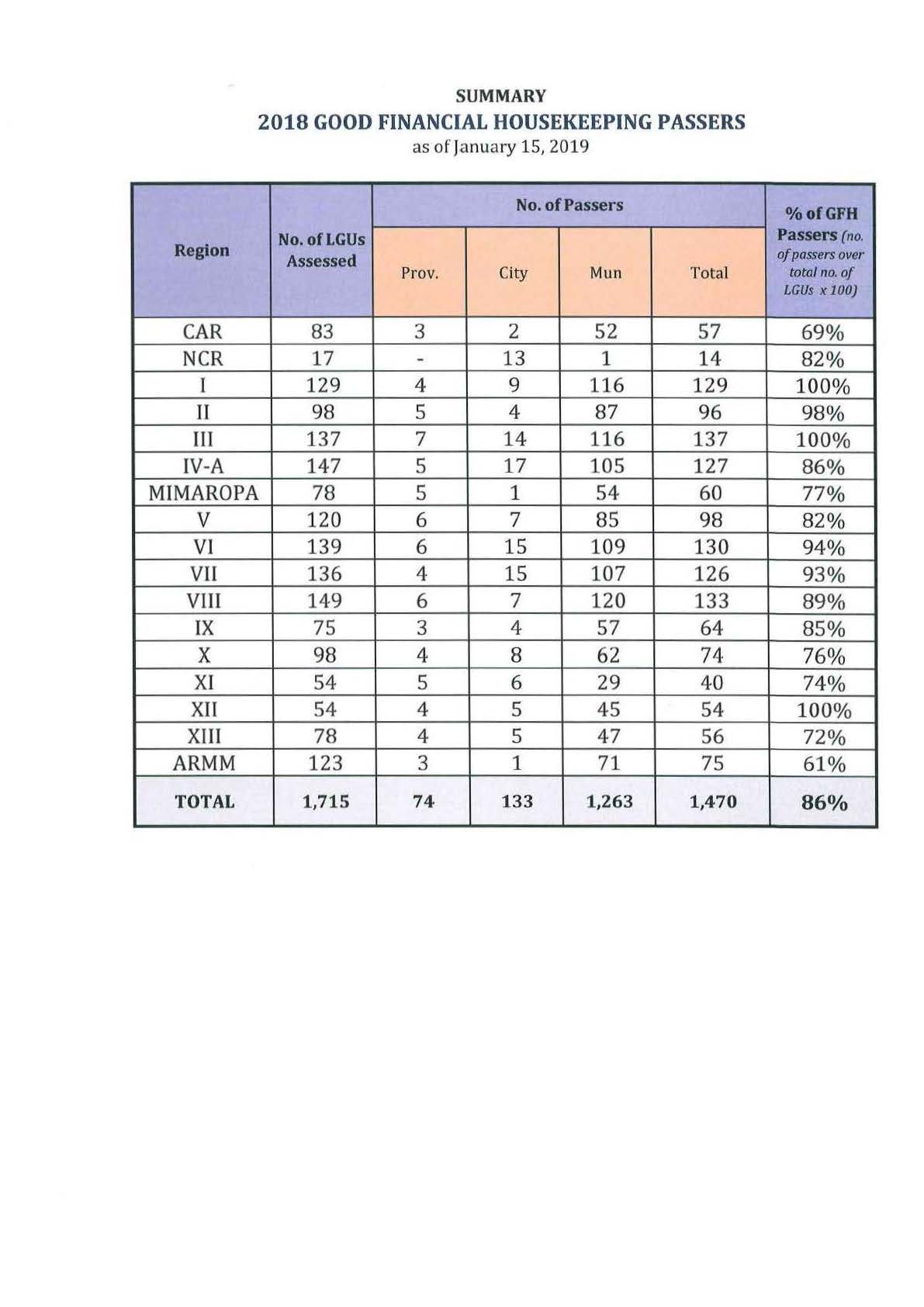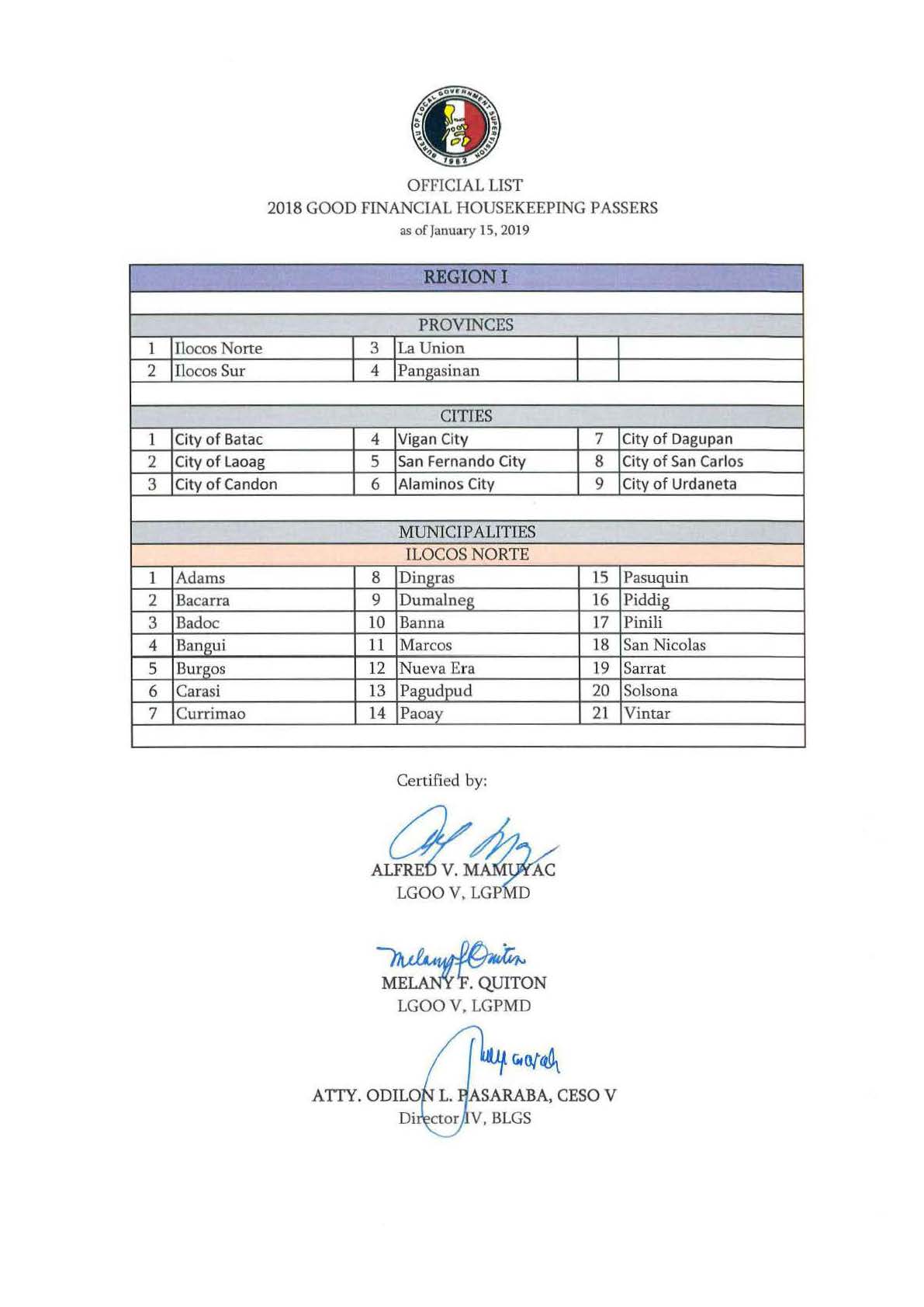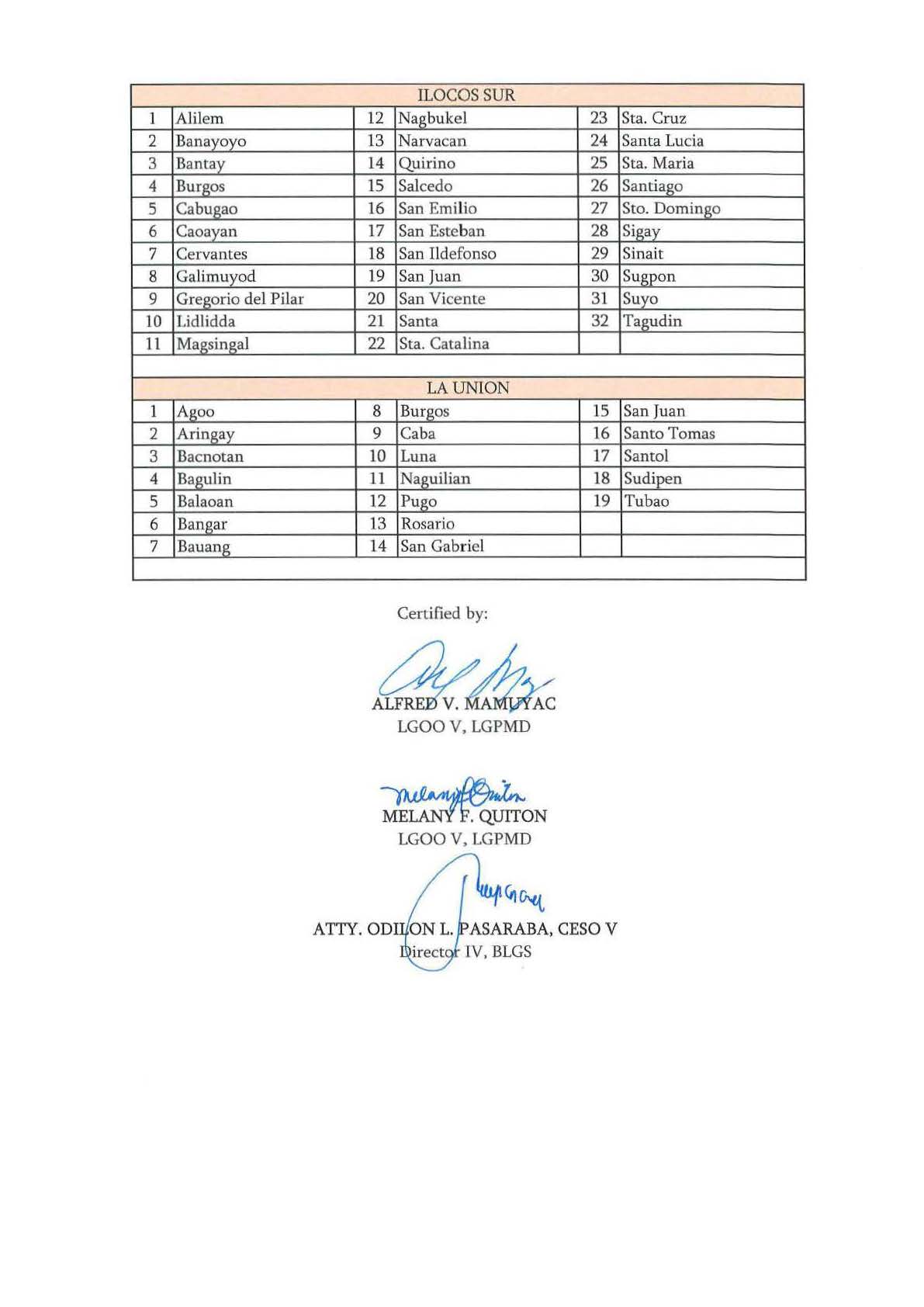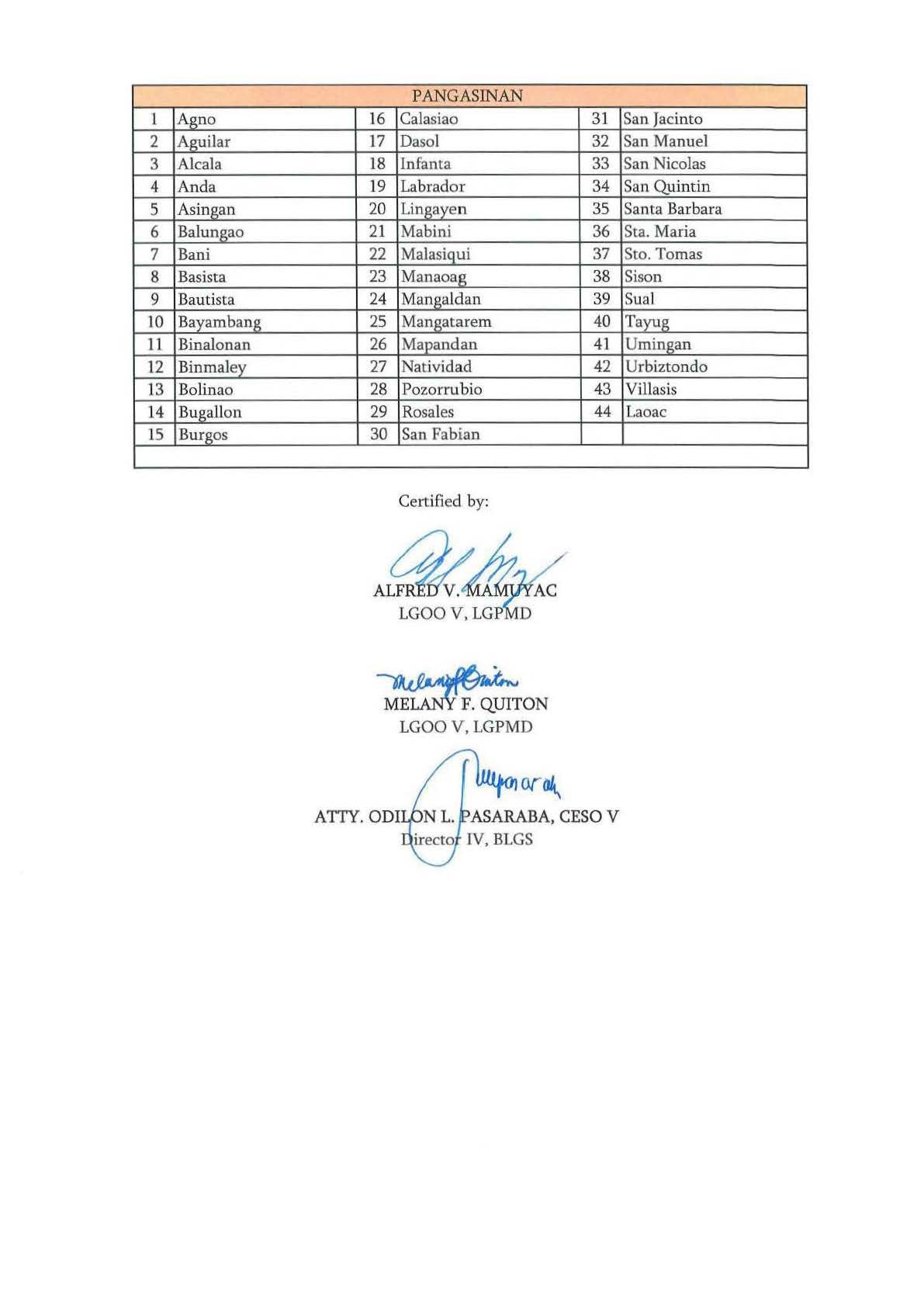 All Local Government Units (LGUs) of Region 1, 100%, passed the Good Financial Housekeeping (GFH) of DILG, recognizing LGU's compliance with accounting and auditing standards, rules and regulations.