Candon City strengthens community resilience through Listong Pamilyang Pilipino Program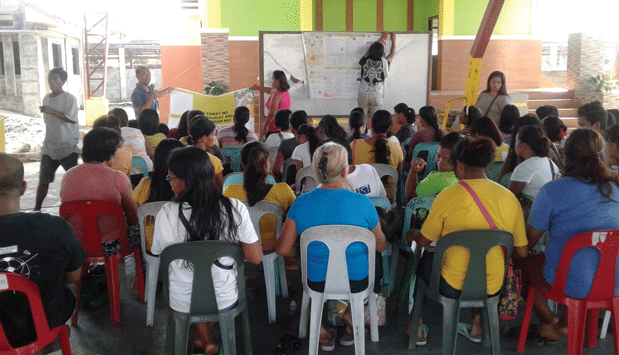 The City Government of Candon continues to strengthen its community resilience through the Listong Pamilyang Pilipino (LPP) Program Family Development Sessions (FDS) which kicked off last November 4, 2016 at Barangay Calaoan and Ayudante, Candon City. The Gabay at Mapa Para sa Listong Pamilyang Pilipino were presented to families in the barangays
during the sessions. The families were encouraged to have a disaster family action plan that outlines what they need to do before, during, and after a disaster.
They were guided in identifying the safe and dangerous places in their community. The emergency balde (e-balde) was also presented during the sessions. The e-balde will be provided by the City Government as agreed upon upon during the dialogue between the City Mayor Ericson G. Singson and City Local Government Operations Officer Andres A. Vendiola Jr. The families were advised to store their e-balde in an accessible area in their homes. To facilitate the sessions, four (4) teams composed of the Department of the Interior and Local Government (DILG), Disaster Risk eduction and Management (DRRM) Team, Philippine National Police (PNP), and Bureau of Fire Protection (BFP) were created to visit the 69 Parent groups within the 42 barangays of the City.
The conduct of the LPP-FDS sessions is expected to run until the end of November 2016. RA 10121 otherwise known as the Philippine Disaster Risk Reduction and Management Act of 2010, calls for communities to be safe and resilient to face the challenges of disasters. Through the Listong Pamilyang Pilipino (LPP) Program of the DILG that set relevant interventions focused on the family and household preparedness, the City Government of Candon carried out the necessary measures to ensure the smooth implementation of the program on every household
starting from the Pantawid Pamilyang Pilipino Program (4Ps) parent groups. (LGOO II Honey Lou C. Baguso)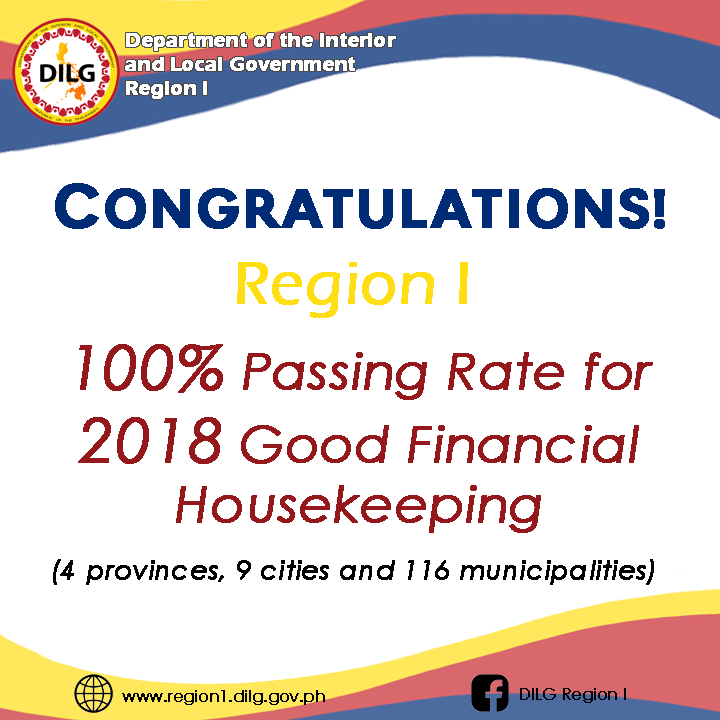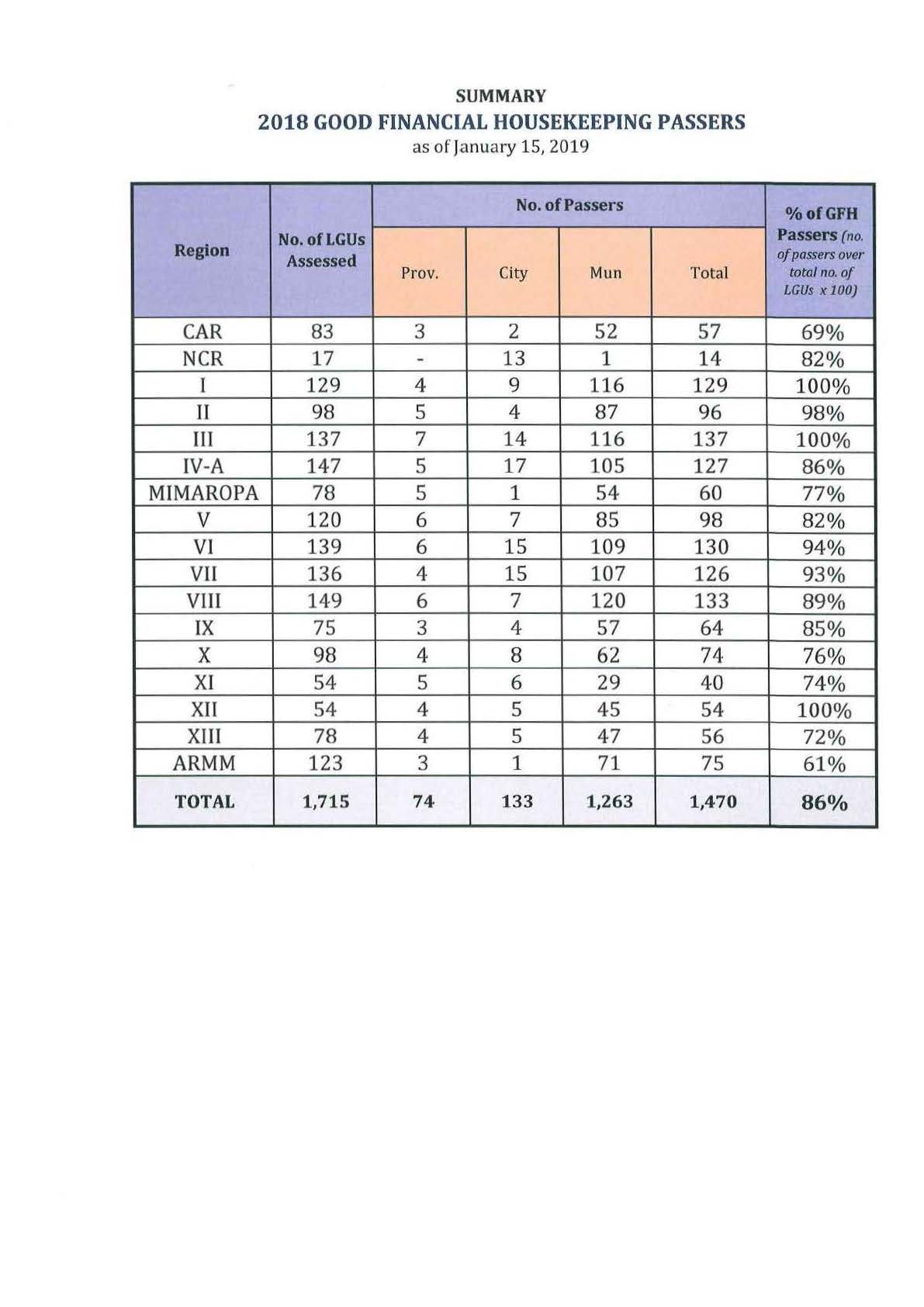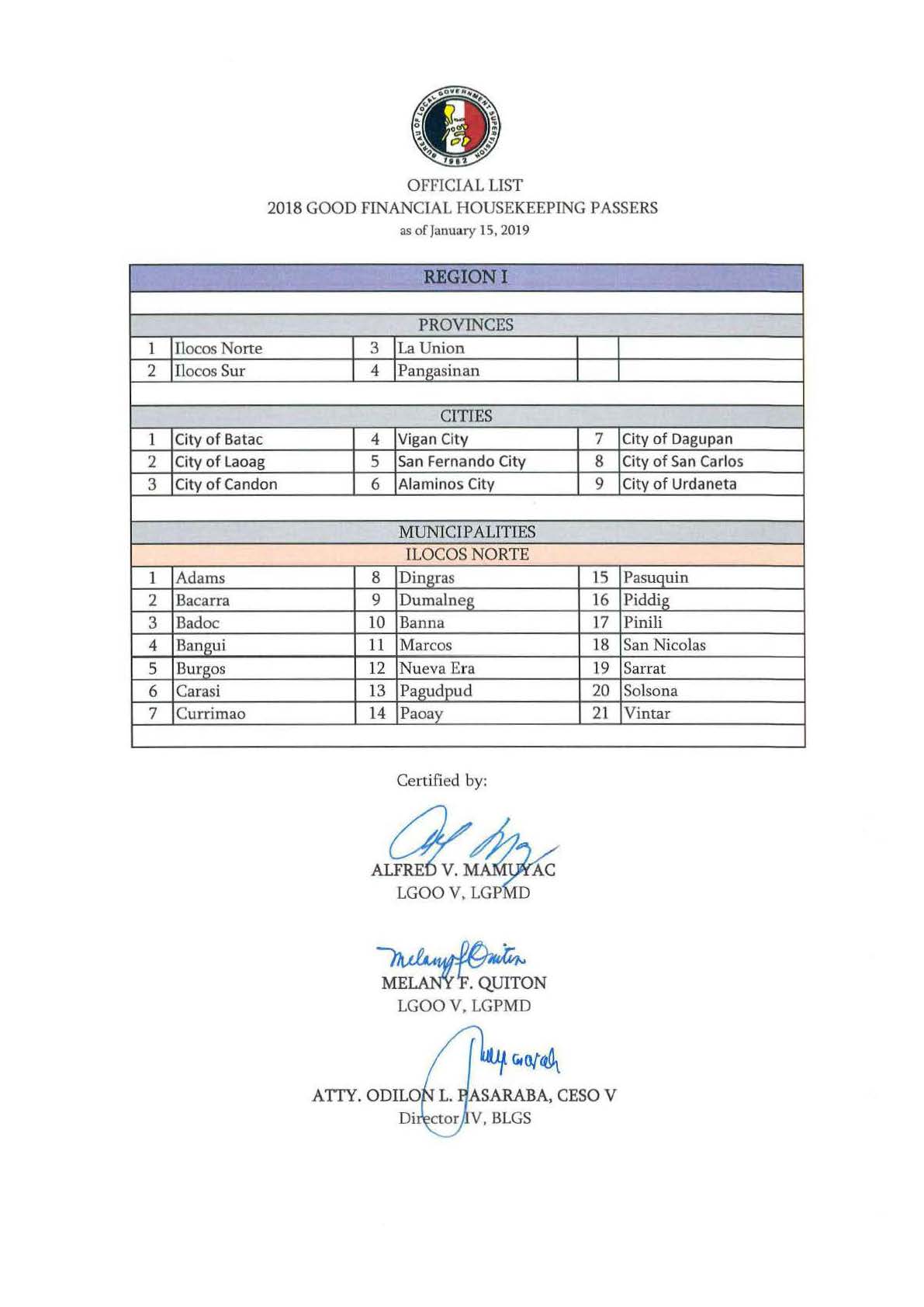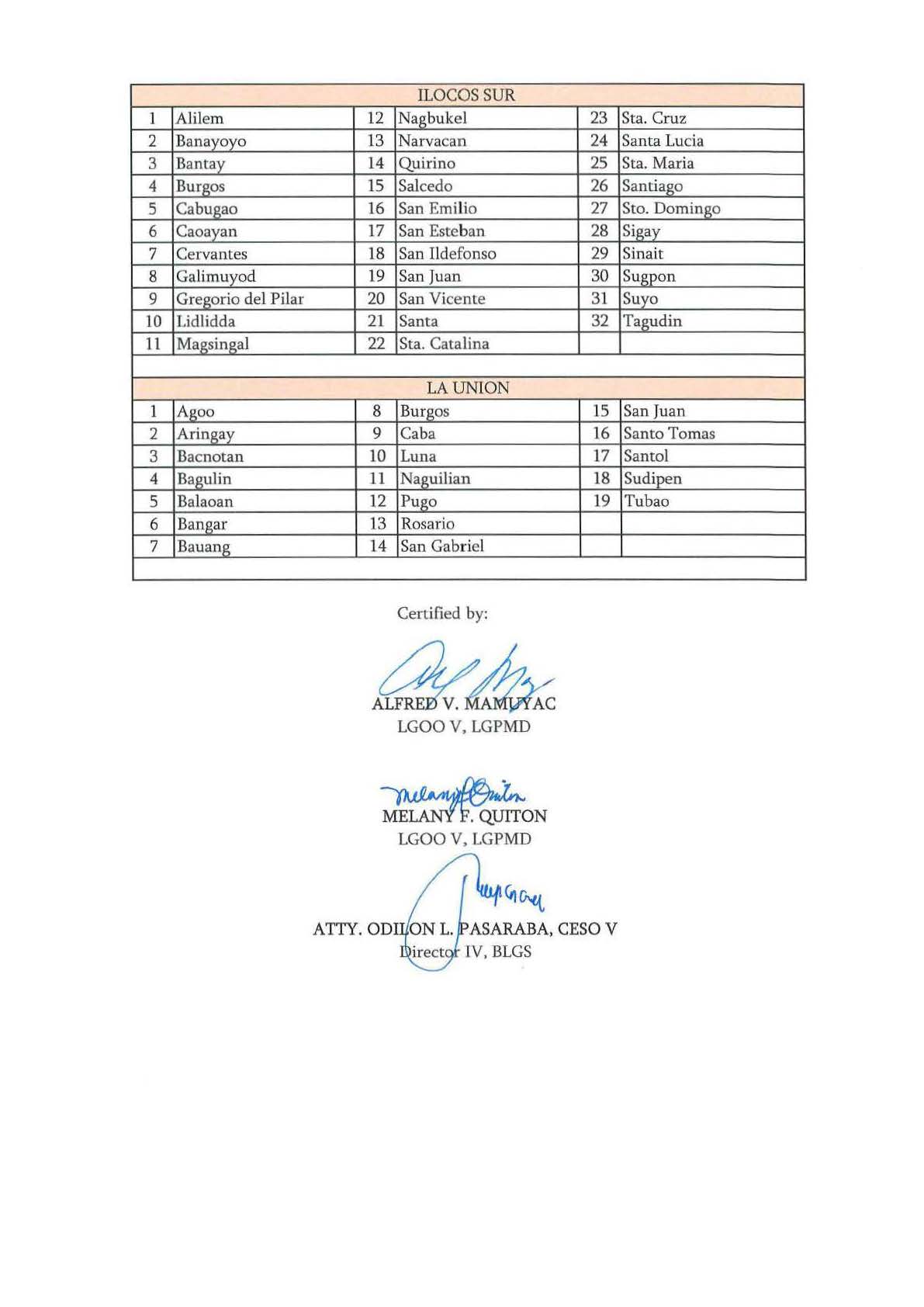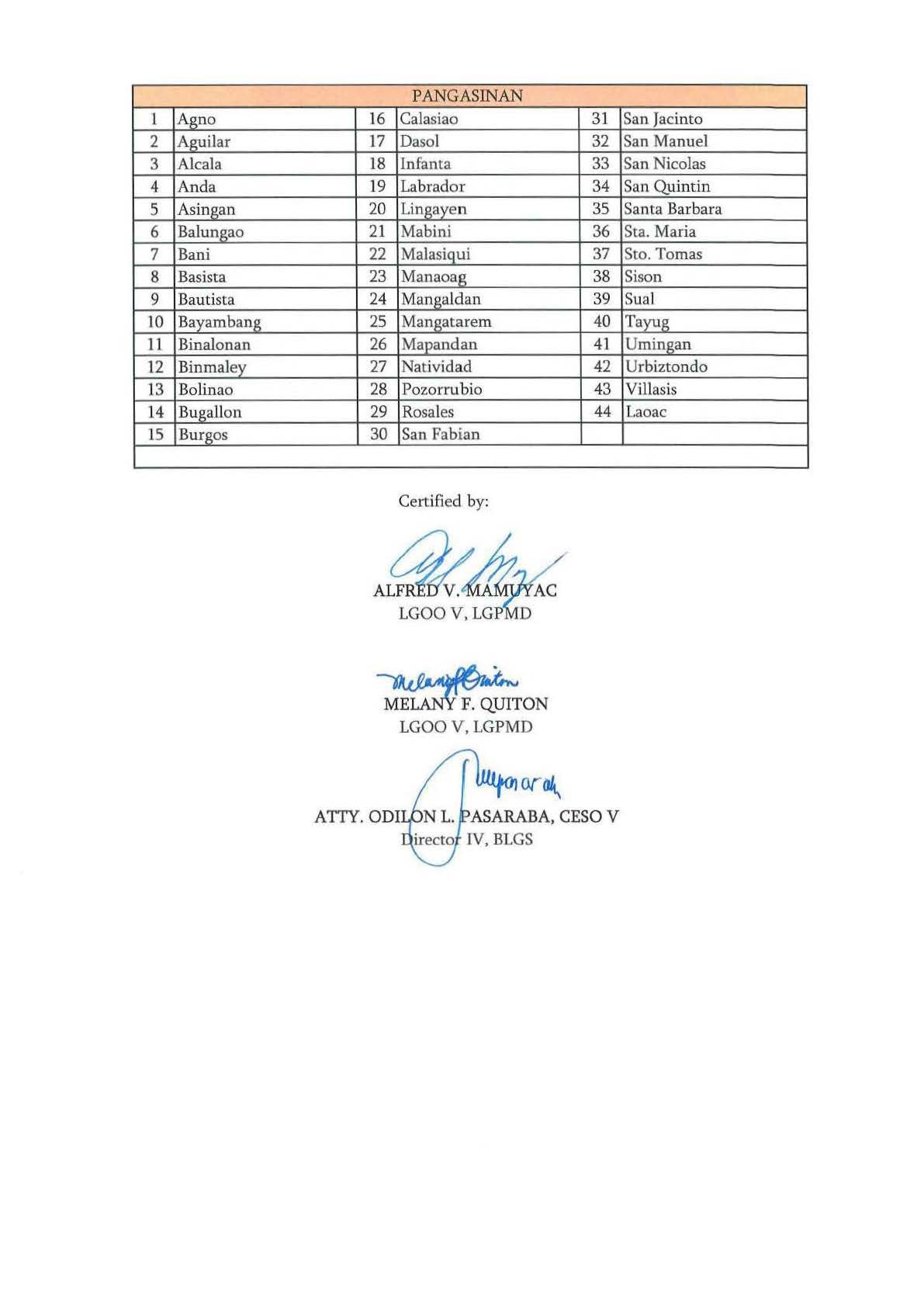 All Local Government Units (LGUs) of Region 1, 100%, passed the Good Financial Housekeeping (GFH) of DILG, recognizing LGU's compliance with accounting and auditing standards, rules and regulations.