DILG R1 orients 30 LGU beneficiaries of 2014 PCF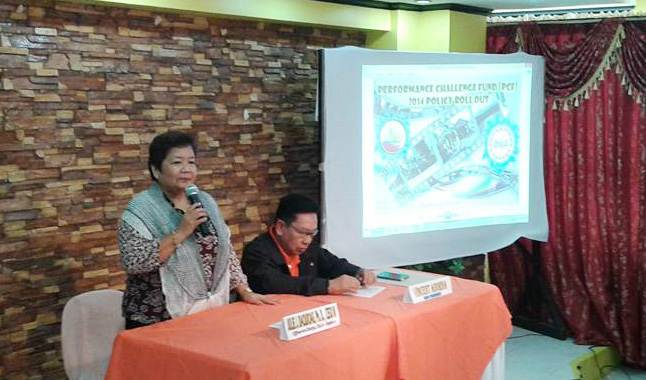 The PCF Operational Guidelines which include provisions on incentive package for Seal of Good Local Governance awardees, prioritization of target beneficiaries, and liquidation procedures and audit requirements were discussed during the activity. The monitoring and evaluation processes of PCF projects, as well as, the documentation of PCF completed projects were presented during the orientation-briefing.
The Performance Challenge Fund is an incentive system which recognizes local government units exhibiting good performance in local government. It was designed to motivate local governments to put premium on performance in order for them to avail of financial subsidy for local economic development as contained in the LGU's Annual Investment Program (AIP).
The PCF is utilized for the implementation of priority projects of the National Government geared towards achieving the Millennium Development Goals (MDGs), maintenance of core road networks, promotion of transparency and accountability in local government transactions and compliance to the Ecological Solid Waste Management Act of 2000 and Disaster Risk Reduction and Management Act of 2010.
Resource Speakers were Regional Focal Person LGOO II Veronica B. Nisperos, OIC-PDMU Chief Sharwyn M. Sangel, and Regional Accountant Sety Zorayda S. Perez.(LGOO V Sheila Marie G. Andales)
[social_share googleplus="no"]
[social_like button="facebook" button_animation="to_bottom"]
Like this article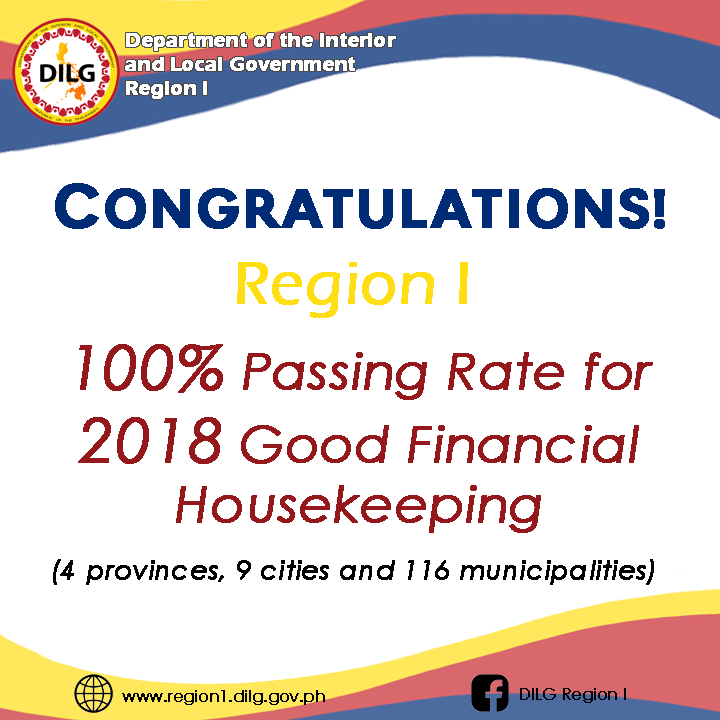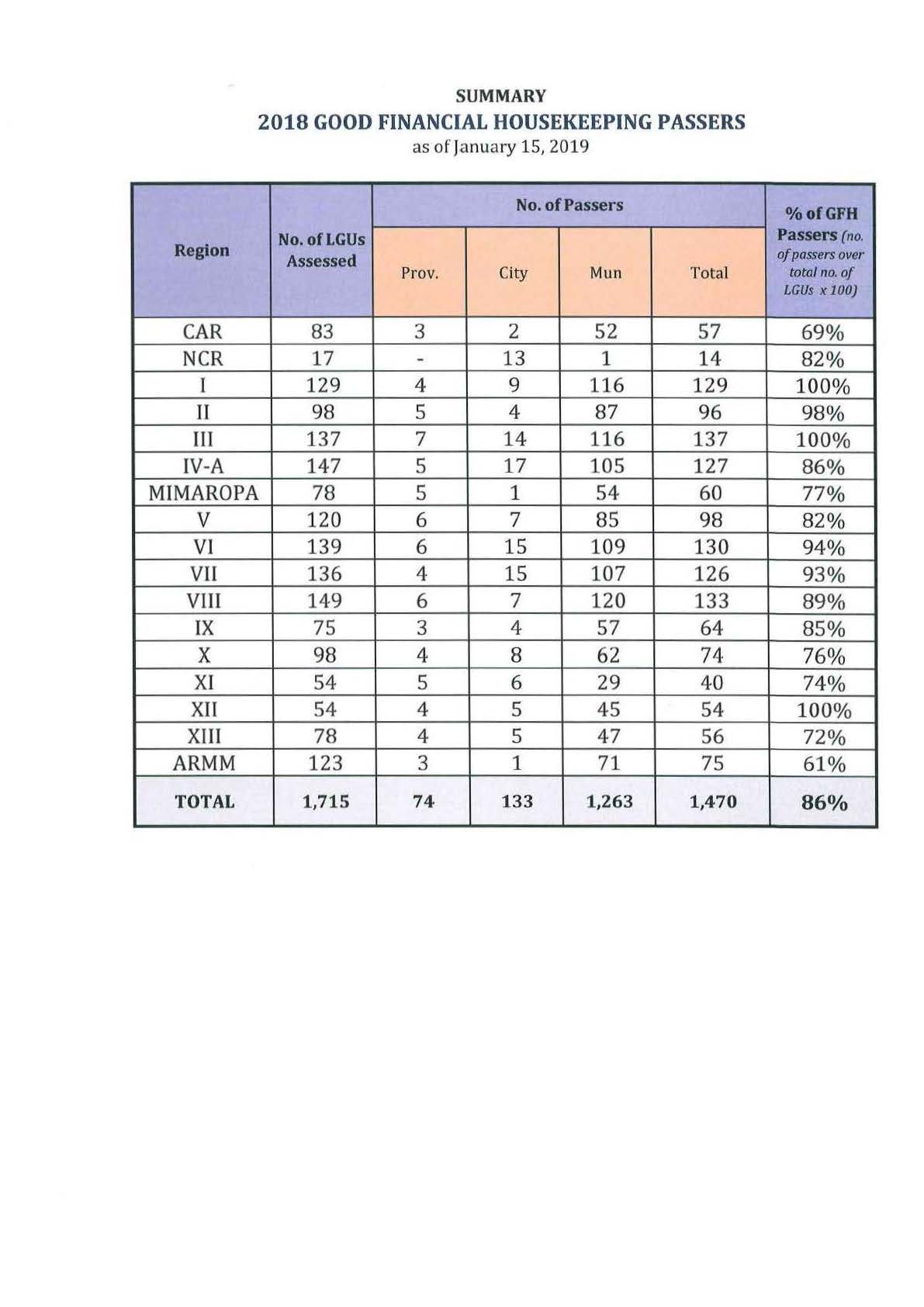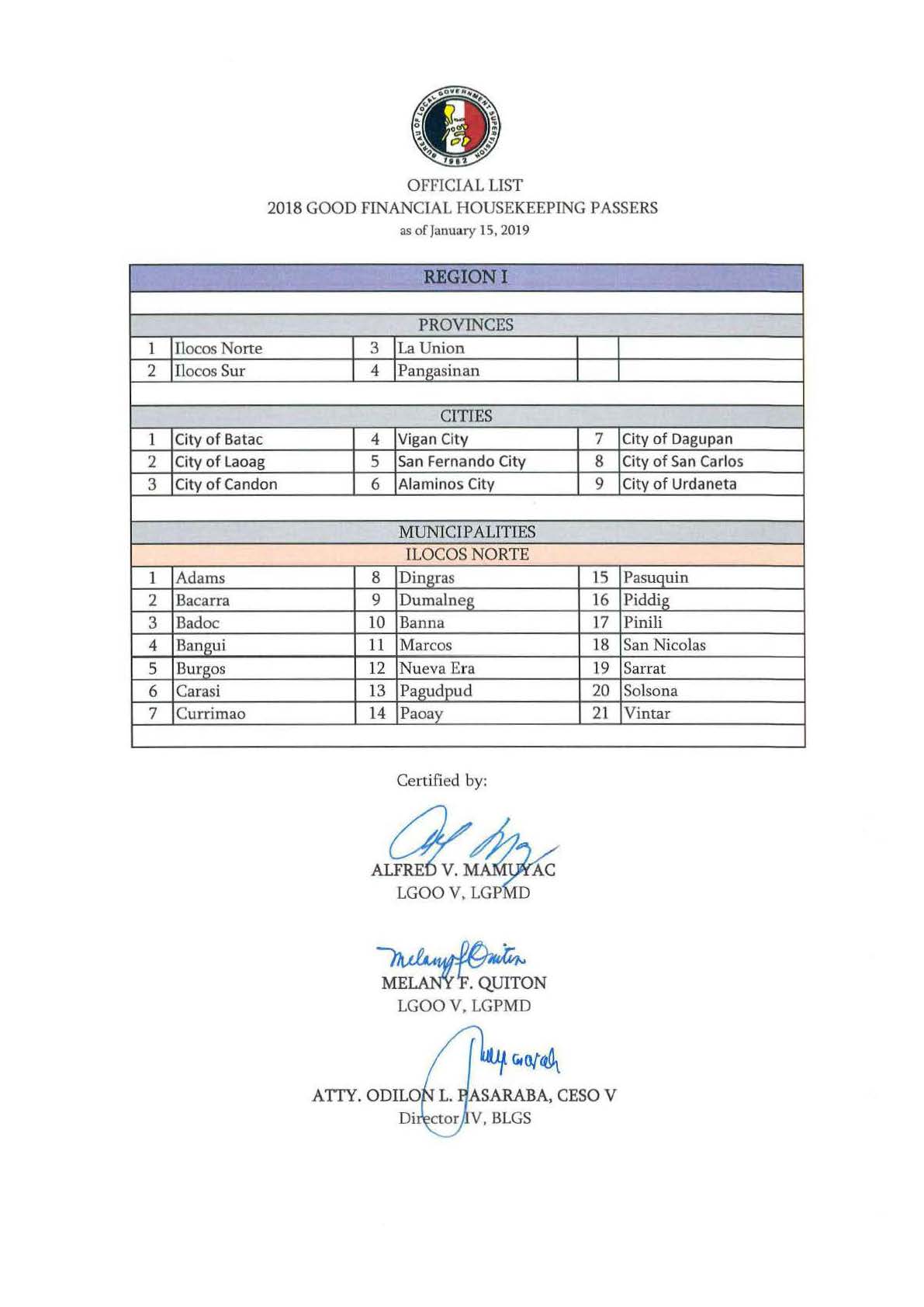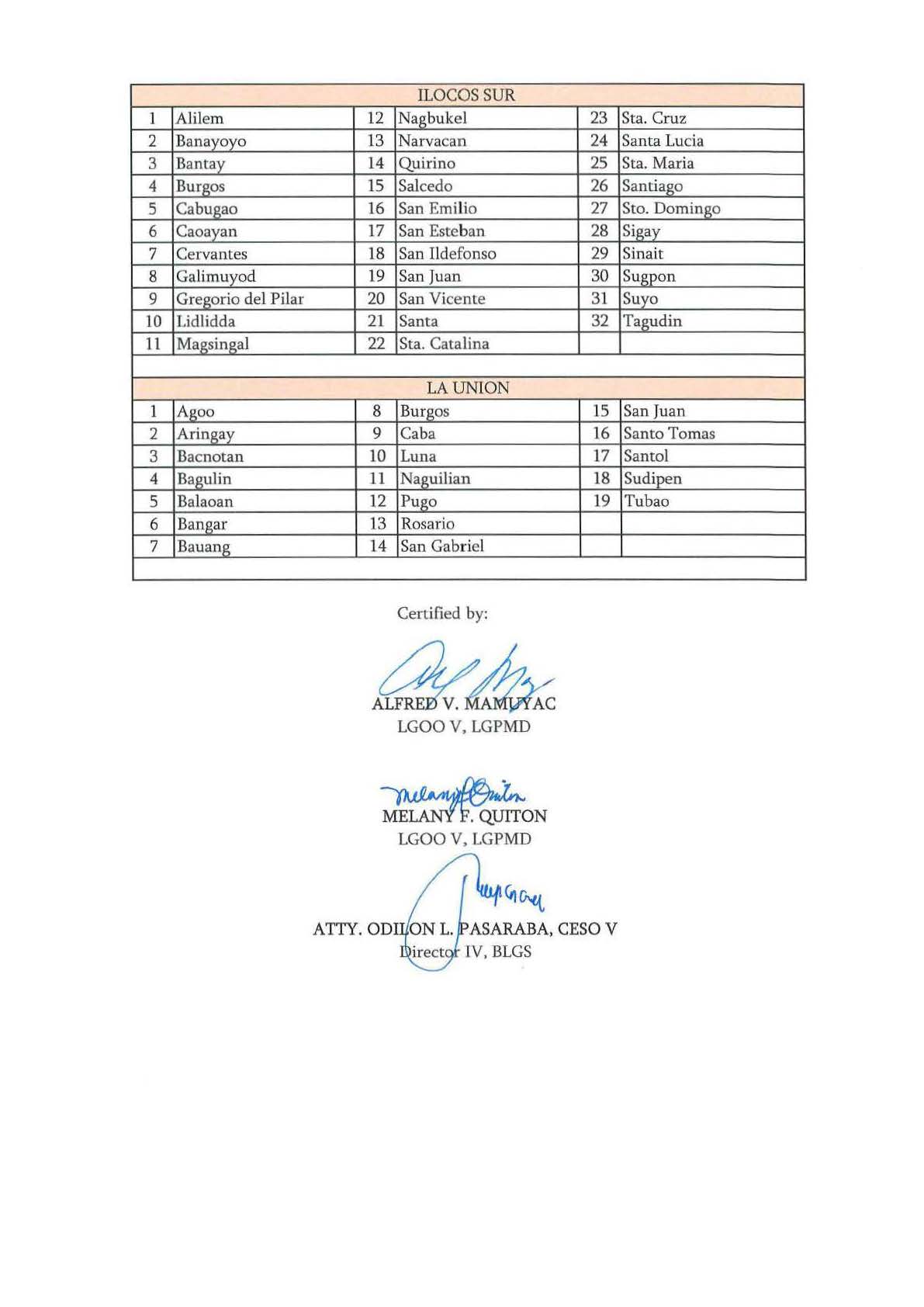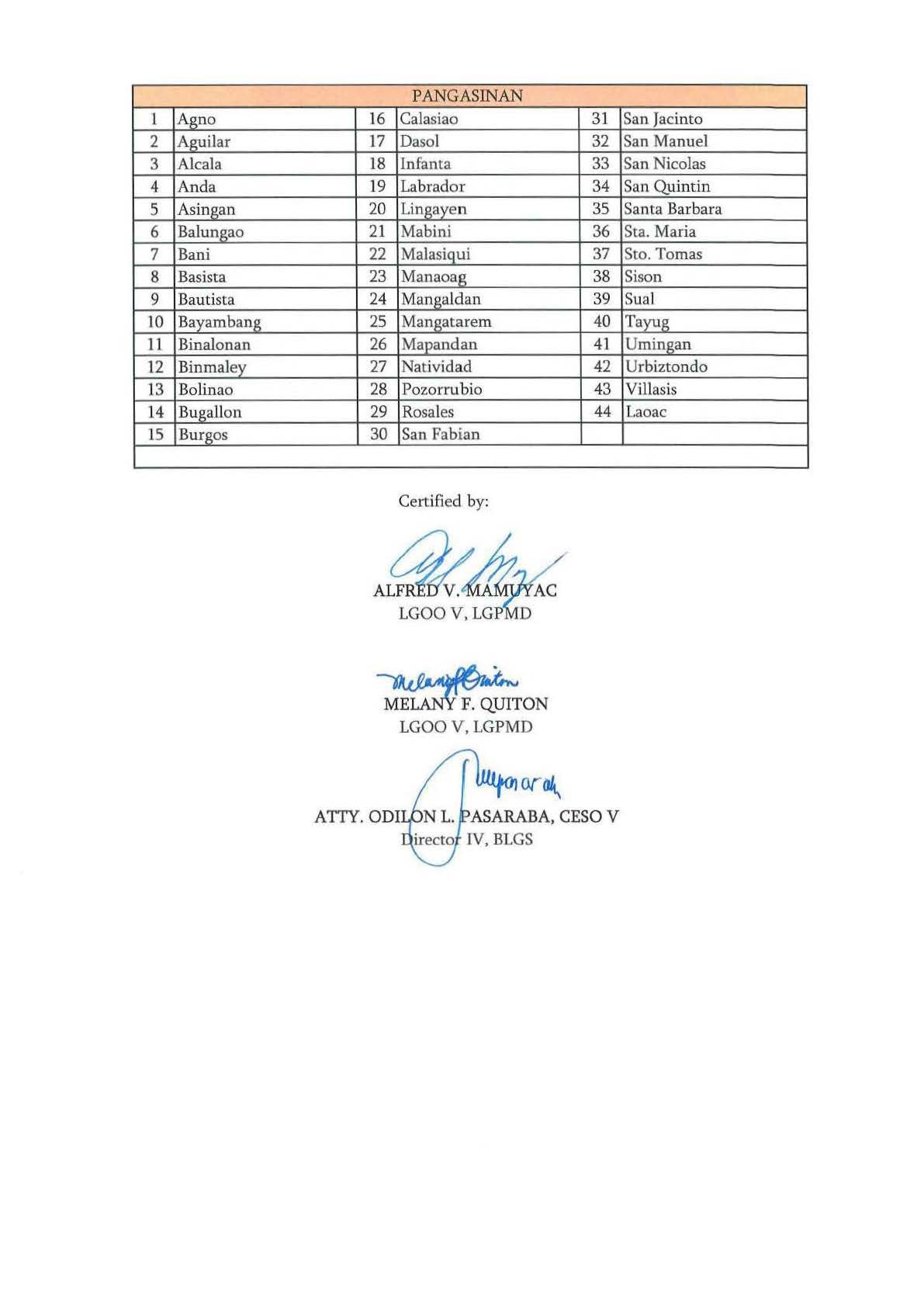 All Local Government Units (LGUs) of Region 1, 100%, passed the Good Financial Housekeeping (GFH) of DILG, recognizing LGU's compliance with accounting and auditing standards, rules and regulations.