CBMS App Module 1 Training kicks-off in LU beneficiary LGUs
The Community-Based Monitoring System (CBMS) Accelerated Poverty Profiling (APP) Module 1 Training kicked-off in the following Municipalities of La Union: Balaoan, February 6-10; and San Juan, February 20-24. The funding support of P1 Million was sourced from the Bottom-Up Budgeting (BUB) Program downloaded by the DILG R1 and counterpart fund provided by each Local Government Unit (LGU) beneficiary.
The 5-day training activity which featured a series of lectures and hands-on exercises was participated by 77 enumerators, 19 field editors, and 8 field coordinators. Participants were capacitated on the web-based database PORTAL which allows different CBMS users to manage accounts and devices, the Questionnaires integrated in the CBMS Scan census software installed in the registered Android Tablets purchased by the LGUs for the purpose and field operations management with the use of distribution and callback forms.
DILG Region 1 trainers LGOO V Julieta C. Galvan and LGOO IV Nicolette May O. Amon facilitated the training with supervisory and technical support from the CBMS provincial focal person and the MLGOOs of both municipalities.
The implementation of the CBMS program as a poverty-reduction strategy, will later guarantee both beneficiary municipalities to have accurate data in the drafting and updating of their local development plans. (LGOO II John Robert F. Diaz)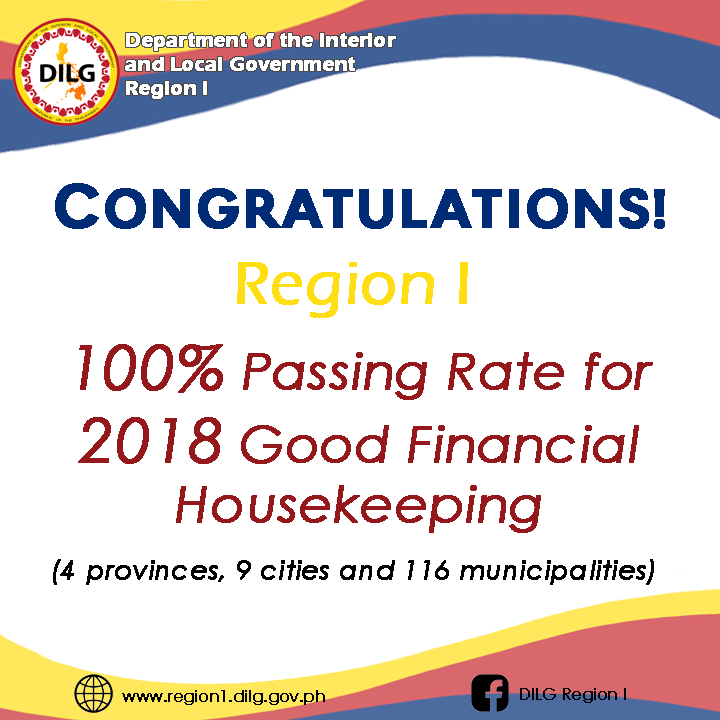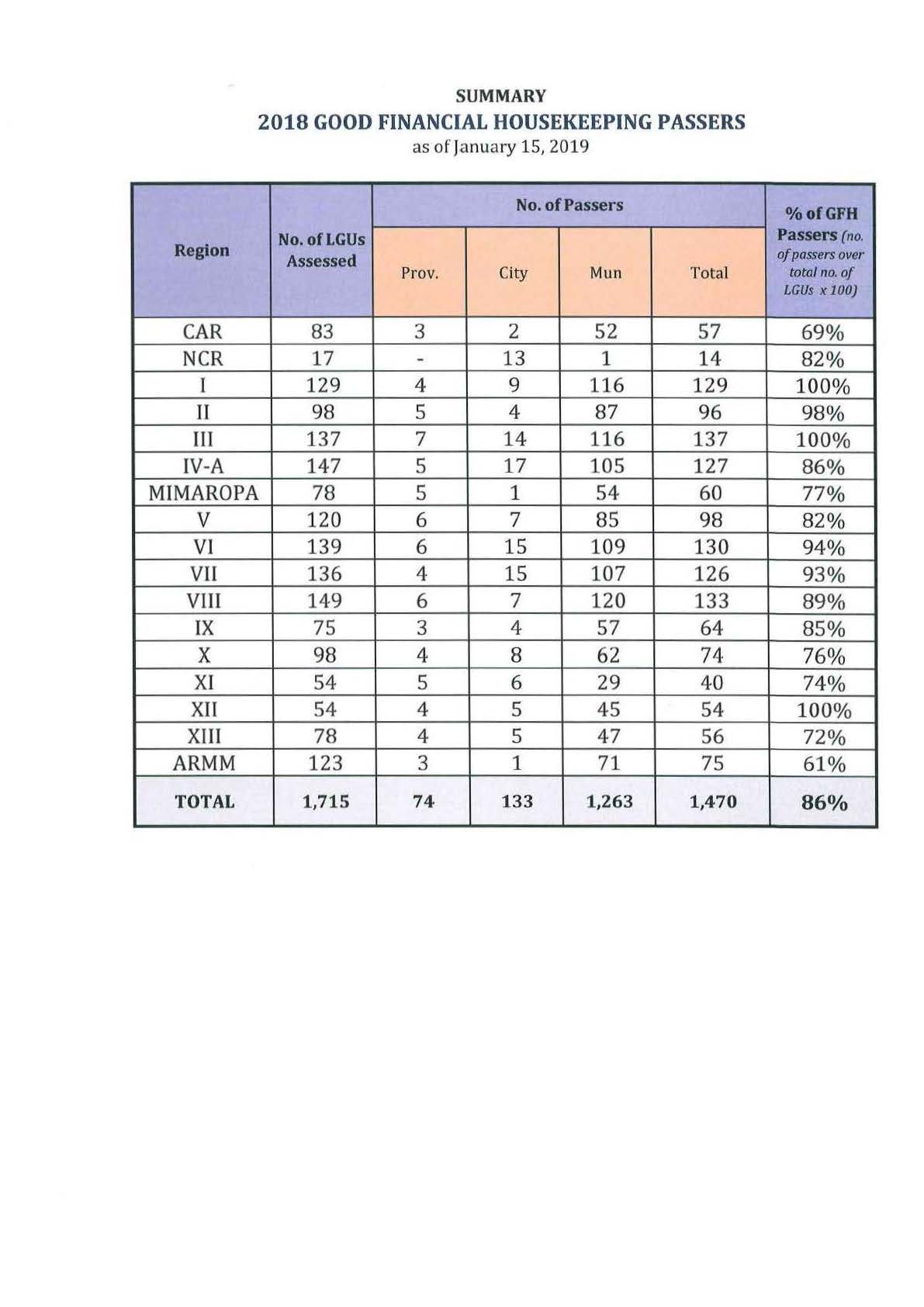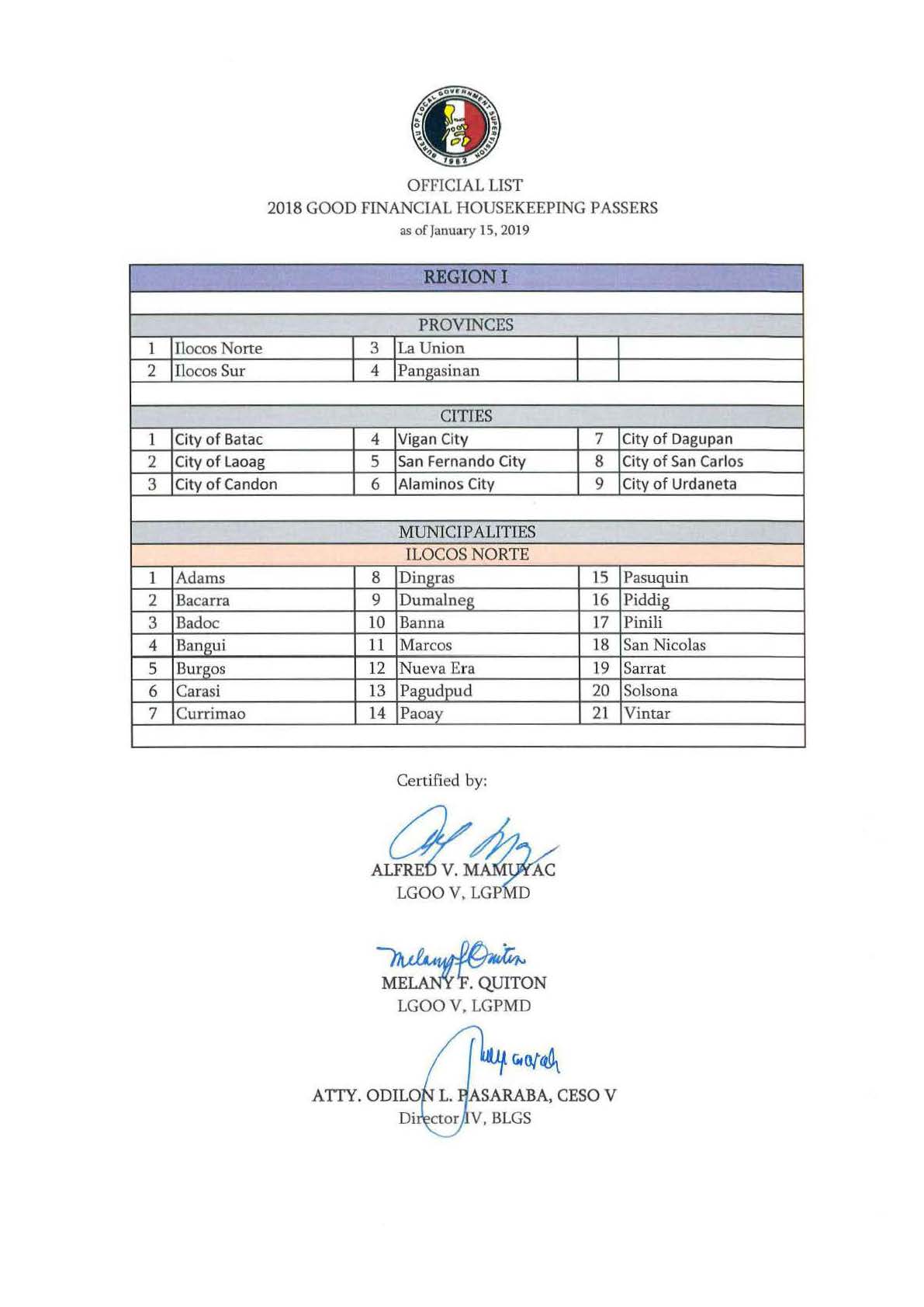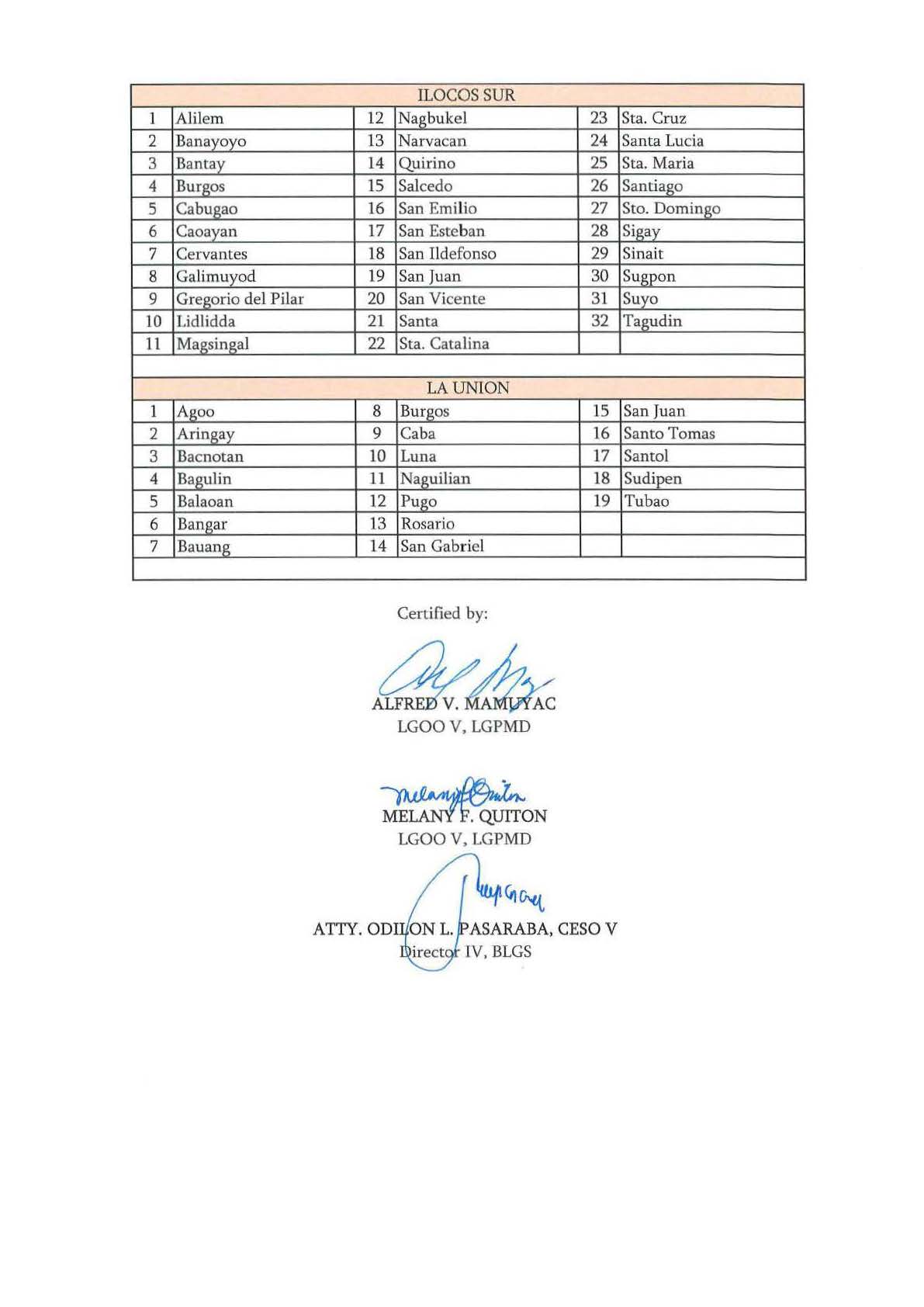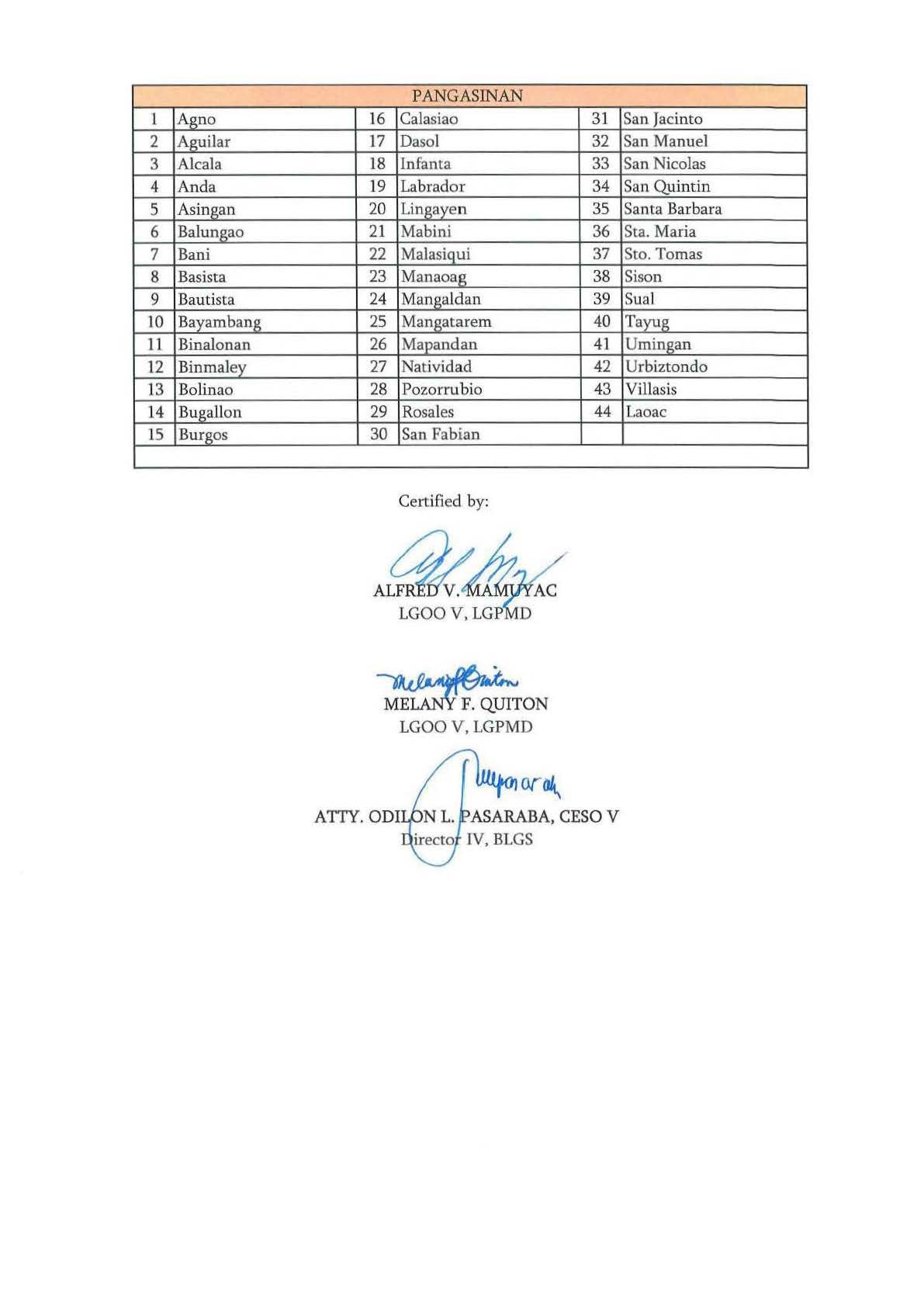 All Local Government Units (LGUs) of Region 1, 100%, passed the Good Financial Housekeeping (GFH) of DILG, recognizing LGU's compliance with accounting and auditing standards, rules and regulations.